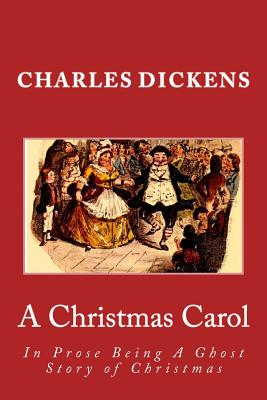 A Christmas Carol
In Prose Being a Ghost Story of Christmas
Paperback

* Individual store prices may vary.
Other Editions of This Title:
Paperback (11/26/2017)
Paperback (8/1/2017)
Paperback (10/12/2017)
Paperback (3/29/2018)
Paperback (11/17/2013)
Paperback (7/24/2016)
Paperback (5/19/2014)
Paperback (3/16/2018)
Paperback (8/13/2017)
Paperback (8/10/2015)
Paperback (3/29/2018)
Paperback (3/29/2018)
Paperback (4/16/2018)
Paperback (8/11/2017)
Paperback (9/19/2017)
Paperback (11/5/2015)
Paperback (11/21/2014)
Description
A Christmas Carol in Prose, Being a Ghost-Story of Christmas, commonly known as A Christmas Carol, is a novella by Charles Dickens, first published in London by Chapman & Hall in 1843; the first edition was illustrated by John Leech. A Christmas Carol tells the story of Ebenezer Scrooge, an old miser who is visited by the ghost of his former business partner Jacob Marley and the Ghosts of Christmas Past, Present and Yet to Come. After their visits Scrooge is transformed into a kinder, gentler man. Dickens wrote A Christmas Carol at a time when the British were examining and exploring Christmas traditions from the past, such as carols, as well as new customs such as Christmas trees. He was influenced by experiences from his own past, and from the Christmas stories of other authors, including Washington Irving and Douglas Jerrold. Dickens had written three Christmas stories prior to the novella, and was inspired to write the story following a visit to the Field Lane Ragged school, one of several establishments for London's half-starved, illiterate street children. The treatment of the poor and the ability of a self-interested man redeeming himself by transforming into a more sympathetic character are the key themes of the story. There is discussion among academics as to whether this was a fully secular story, or if it is a Christian allegory.
Createspace Independent Publishing Platform, 9781981164110, 116pp.
Publication Date: November 25, 2017