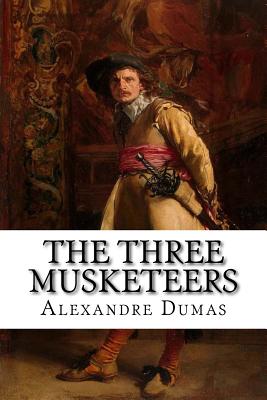 The Three Musketeers
Paperback

* Individual store prices may vary.
Other Editions of This Title:
Paperback (4/10/2017)
Paperback (7/1/2014)
Paperback (6/9/2016)
Paperback (5/22/2010)
Paperback (1/19/2020)
Paperback (11/27/2015)
Paperback (4/20/2014)
Paperback (9/8/2009)
Paperback (5/10/2016)
Paperback (10/16/2018)
Paperback (10/5/2008)
Paperback (6/14/2015)
Paperback (2/9/2018)
Paperback (2/22/2013)
Paperback (9/30/2017)
Paperback (4/23/2019)
Paperback (5/21/2019)
Paperback (1/27/2013)
Paperback (4/22/2015)
Paperback (9/26/2015)
Description
D'Artagnan journeys to Paris armed with nothing but his sword, his courage, and a burning desire to prove his mettle as a member of King Louis XIII's elite guardsmen. A swashbuckling corps of gentlemen rogues, the Musketeers live to antagonize Cardinal Richelieu and sweep every woman in France off her feet. Before d'Artagnan can join their ranks, however, he must distinguish himself on the field of battle. On his first day in the capital, d'Artagnan accidentally offends the honor of three dashing Musketeers-Athos, Porthos, and Aramis-and agrees to duel each one in turn. But before they can match steel, the combatants are interrupted by the cardinal's guards, embroiling d'Artagnan in complex affairs of state, dangerous court intrigues, and a sinister battle against the wily and seductive spy Milady de Winter. A richly detailed historical novel and one of the greatest adventure stories ever told, The Three Musketeers is a masterwork of Western literature.
Createspace Independent Publishing Platform, 9781981255634, 594pp.
Publication Date: December 11, 2017