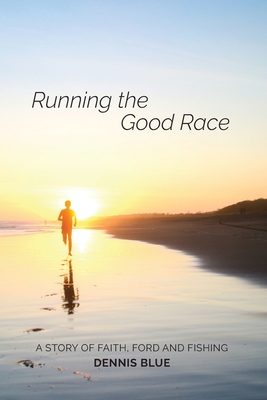 Running the Good Race (Paperback)
A Story of Faith, Ford and Fishing
Createspace Independent Publishing Platform, 9781981481439, 430pp.
Publication Date: December 7, 2017
* Individual store prices may vary.
Description
In Running the Good Race, Dennis Blue, a man guided in his actions by his Christian faith, relates how he and his wife Dorothy, survived the tragic loss of her parents and how he flew as a missionary pilot in the Amazon bringing supplies to missionaries and Indians alike. Consequently, he helped discover a stone-age tribe in the dense jungles of the Amazonia. While in Venezuela, Dennis Blue negotiated a peaceful outcome to a violent labor strike against his employer, the Ford Motor Company. Later, he assisted in the establishment of Ford operations in the Asia-Pacific region. Eventually, he worked at senior executive level to help change the direction of the Ford Motor Company. In all of this activity, he was always guided by his personal relationship with Jesus.
About the Author
Growing up on a farm, Dennis Blue learned religious values that have guided his life. After graduating from Michigan State University [BA/Economics], Dennis Blue joined the Ford Motor Company. There ensued thirty years of corporate work. Dennis, his wife Dorothy and their children, Luanne and Dennis, lived around the world for fourteen of those years while Dennis was assigned to Ford operations in in Venezuela, Australia, New Zealand, and Brazil. He retired from Ford in 1988 and almost immediately began his own charter business, True Blue Sport Fishing, guiding fishing expeditions throughout the US, and Central and South America. Dennis and Dorothy are the grandparents of six and now live again in their native Michigan.