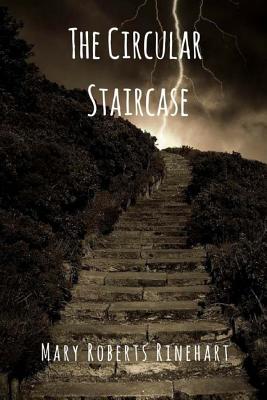 The Circular Staircase (Paperback)
Createspace Independent Publishing Platform, 9781981559459, 244pp.
Publication Date: December 8, 2017
Other Editions of This Title:
Digital Audiobook (8/16/2011)
Paperback (10/28/2018)
Paperback (9/21/2017)
Paperback (7/14/2018)
Paperback (12/24/2013)
Paperback (7/2/2016)
Paperback (10/27/2011)
Paperback (2/2/2015)
Paperback (2/4/2014)
Paperback (2/18/2008)
Paperback (1/20/2006)
Paperback (3/15/2013)
Paperback (5/29/2008)
Paperback (5/18/2018)
Paperback (12/7/2018)
Paperback (6/1/2010)
Paperback (9/1/2018)
Paperback (7/28/2008)
* Individual store prices may vary.
Description
The summer occupants of "Sunnyside" find the dead body of Arnold Armstrong, the son of the owner, on the circular staircase. Following the murder a bank failure is announced. Around these two events is woven a plot of absorbing interest.
About the Author
Mary Roberts Rinehart (August 12, 1876-September 22, 1958) was a prolific author often called the American Agatha Christie. She is considered the source of the phrase "The butler did it", although she did not actually use the phrase herself, and also considered to have invented the "Had-I-But-Known" school of mystery writing. She was born in Allegheny City, Pennsylvania, which has been a part of the city of Pittsburgh since 1907. Her father was a frustrated inventor, and throughout her childhood, the family often had financial problems. She was left-handed at a time when that was considered inappropriate, and she was trained to use her right hand instead.