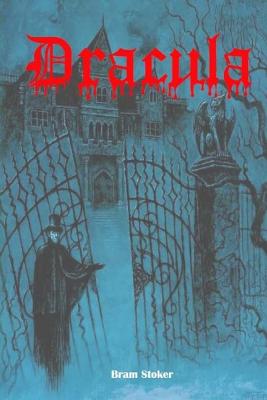 Dracula
Paperback

* Individual store prices may vary.
Other Editions of This Title:
Paperback (7/16/2010)
Paperback (7/9/2018)
Paperback (10/11/2015)
Paperback (6/8/2018)
Paperback (6/15/2018)
Paperback (6/8/2018)
Paperback (9/21/2018)
Paperback (4/3/2019)
Paperback (8/11/2018)
Paperback (7/26/2017)
Paperback (11/12/2015)
Paperback (7/27/2018)
Paperback (4/2/2018)
Paperback (7/22/2018)
Paperback (7/30/2010)
Paperback (3/3/2013)
Paperback (6/12/2018)
Paperback (6/13/2012)
Paperback (6/13/2013)
Description
Between 1879 and 1898, Stoker was a business manager for the Lyceum Theatre in London, where he supplemented his income by writing a large number of sensational novels, his most successful being the vampire tale Dracula published on 26 May 1897.It introduced Count Dracula, and established many conventions of subsequent vampire fantasy. The novel tells the story of Dracula's attempt to move from Transylvania to England so that he may find new blood and spread the undead curse, and of the battle between Dracula and a small group of men and a woman led by Professor Abraham Van Helsing. Dracula has been assigned to many literary genres including vampire literature, horror fiction, the gothic novel, and invasion literature. The novel has spawned numerous theatrical, film, and television interpretations.
Createspace Independent Publishing Platform, 9781981662388, 354pp.
Publication Date: December 13, 2017