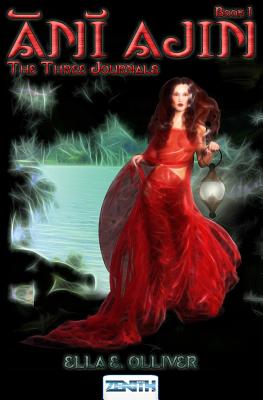 Ani Ajin - The Three Journals (Paperback)
Createspace Independent Publishing Platform, 9781981676699, 202pp.
Publication Date: December 15, 2017
* Individual store prices may vary.
Description
"The Three Journals," the first book of the fantasy-existentialist series Ani Ajin by Ella E. Olliver, tells the story of two men who have the same face but live in different dimensions. The novel introduces us to Mr Soandso, a nameless child who, after becoming an adult, embarks on a search for absolute power, the same goal sought by Jacob, scion of one of the wealthiest family in the world, and Soandso's counterpart in a reality like our own. Jacob and Soandso share not only a craving for power but a special bond (in the form of a bridge) indissolubly connecting the protagonists mentally, spiritually and physically. While Soandso will find himself questioning his whole life and the choices he made, finally facing a power greater than his own, Jacob will be forced to go back to the mysterious island he was raised and reckon with the ungovernable emotions he kept bottled inside his very soul. In the intertwining of the two stories, the initiation steps of a mysterious society called "The Secret" will also be revealed, and neither Soandso's nor Jacob's world will ever be the same.
About the Author
Lives in Italy, a country she knows well. As a child she would dedicate large portions of her summer holidays to rearranging the library of her small rural town, where she discovered that books have souls. As an adult, Ella has decided to give life and soul to the stories she conceives in her mind.
or
Not Currently Available for Direct Purchase