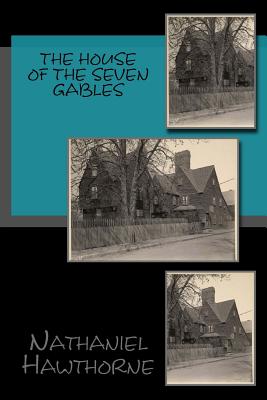 The House of the Seven Gables (Paperback)
Createspace Independent Publishing Platform, 9781981815418, 272pp.
Publication Date: December 16, 2017
Other Editions of This Title:
Paperback (2/23/2017)
Paperback (9/24/2017)
Paperback (9/3/2019)
Paperback (7/29/2012)
Paperback (8/27/2018)
Paperback (7/30/2008)
Paperback (6/20/2018)
Paperback (12/11/2015)
Paperback (10/25/2005)
Paperback (10/27/2017)
Paperback (7/1/2014)
Paperback (7/30/2008)
Paperback (10/28/2017)
Paperback (7/1/2008)
Paperback (2/12/2017)
* Individual store prices may vary.
Description
In a sleepy little New England village stands a dark, weather-beaten, many-gabled house. This brooding mansion is haunted by a centuries-old curse that casts the shadow of ancestral sin upon the last four members of the distinctive Pyncheon family. Mysterious deaths threaten the living. Musty documents nestle behind hidden panels carrying the secret of the family's salvation-or its downfall. Hawthorne called The House of the Seven Gables "a Romance," and freely bestowed upon it many fascinating gothic touches. A brilliant intertwining of the popular, the symbolic, and the historical, the novel is a powerful exploration of personal and national guilt, a work that Henry James declared "the closest approach we are likely to have to the Great American Novel.