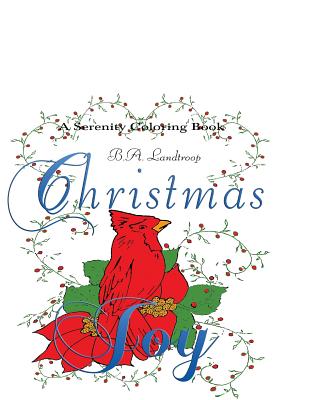 Christmas Joy (Paperback)
A Serenity Coloring Book
Createspace Independent Publishing Platform, 9781981878710, 106pp.
Publication Date: September 15, 2018
* Individual store prices may vary.
Description
Celebrate the Christmas holidays with this whimsical coloring book Christmas Joy, A Serenity Coloring Book, is filled with a delightful cast of snowpeople and other holiday images. A perfect Christmas holiday gift for all ages.
About the Author
"Life creates how we see the world around us. How I respond is found in my art. Each piece of art is an experience expressed with color, medium and the texture of emotions acquired in living." Where I grew up the mountains, caves, creeks and wildlife colored my writing and art with southern flavor. They brought me the serenity of nature and the adventure of life, while dazzling me with colors I never imagined. Now, I create with colored pencils, pen & ink, watercolors, acrylic and hope to never stop coloring my world. When I'm not working time is enjoyed with my family, going to the mountains, painting, taking photos or curled up with a cup of tea and a book. B.A. Landtroop is an award winning artist in watercolor, acrylic, pen & ink and mixed media. Her books are sold throughout the world. You can learn more about her books, art and printable projects online at www.belindalandtroop.com