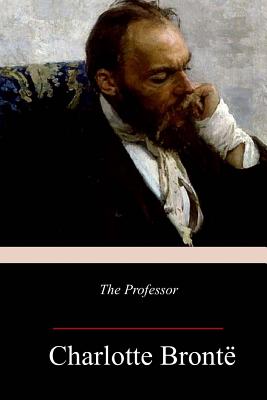 The Professor (Paperback)
Createspace Independent Publishing Platform, 9781982039462, 138pp.
Publication Date: December 28, 2017
Other Editions of This Title:
Digital Audiobook (12/31/2005)
Paperback (9/7/2018)
Paperback (8/22/2016)
Paperback (1/25/2014)
Paperback (5/2/2013)
Paperback (12/1/2015)
Paperback (3/31/2019)
Paperback (3/10/2014)
Paperback (7/14/2018)
Paperback (9/25/2019)
Paperback (11/13/2014)
Paperback (12/31/2019)
Paperback (12/31/2019)
Paperback (3/27/2014)
Paperback (3/6/2013)
Paperback (9/13/2018)
Paperback (7/13/2016)
* Individual store prices may vary.
Description
The Professor By Charlotte Bronte Following the mysterious disappearance of her history professor, Nicole Costello discovers that her prestigious university is home to an elite secret society with questionable moral standards. Can Nicole crack the case of her missing professor and finish her thesis paper, or will Nicole herself crack under the pressure? We are delighted to publish this classic book as part of our extensive Classic Library collection. Many of the books in our collection have been out of print for decades, and therefore have not been accessible to the general public. The aim of our publishing program is to facilitate rapid access to this vast reservoir of literature, and our view is that this is a significant literary work, which deserves to be brought back into print after many decades. The contents of the vast majority of titles in the Classic Library have been scanned from the original works. To ensure a high quality product, each title has been meticulously hand curated by our staff. Our philosophy has been guided by a desire to provide the reader with a book that is as close as possible to ownership of the original work. We hope that you will enjoy this wonderful classic work, and that for you it becomes an enriching experience.