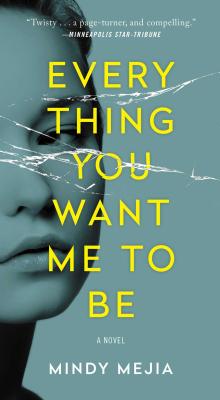 Everything You Want Me to Be (Mass Market)
A Novel
Pocket Books, 9781982113568, 400pp.
Publication Date: November 27, 2018
Other Editions of This Title:
Digital Audiobook (1/2/2017)
Paperback (10/3/2017)
Hardcover (1/3/2017)
Hardcover, Large Print (5/3/2017)
* Individual store prices may vary.
January 2017 Indie Next List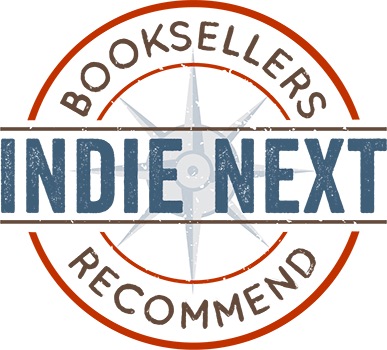 "To some extent we are all chameleons. We fit ourselves to the situations we find ourselves in, act differently around our boss than with our family, and tell little white lies out of kindness. But what if that's all you did? Hattie Hoffman is just a teenager, but she has already mastered the art of observing the people around her, assessing their desires and expectations and molding herself accordingly. Everything You Want Me to Be is a chilling mystery that explores the mutability of identity through the eyes of three very different people. If you're looking for the next captivating thriller that everyone will be comparing to Gone Girl or The Girl on the Train, this is it!"
— Lauren Peugh (E), Changing Hands Bookstore, Tempe, AZ
View the List
Description
People's Best New Books Pick * The Wall Street Journal's Best New Mysteries * Bustle's Best Fiction Books

"Fans of Gillian Flynn's Gone Girl will devour this fast-paced story."—InStyle

No one knows who she really is…

Hattie Hoffman has spent her whole life playing many parts: the good student, the good daughter, the good girlfriend. But Hattie wants something more, something bigger, and ultimately something that turns out to be exceedingly dangerous. When she's found brutally stabbed to death, the tragedy rips right through the fabric of her small-town community.

It soon comes to light that Hattie was engaged in a highly compromising and potentially explosive secret online relationship. The question is: Did anyone else know? And to what lengths might they have gone to end it? Hattie's boyfriend seems distraught over her death, but had he fallen so deeply in love with her that she had become an obsession? Or did Hattie's impulsive, daredevil nature simply put her in the wrong place at the wrong time, leading her to a violent death at the hands of a stranger?

Evocative and razor-sharp, Everything You Want Me to Be challenges you to test the lines between innocence and culpability, identity and deception. Does love lead to self-discovery—or destruction?
About the Author
Mindy Mejia is a CPA and a graduate of the Hamline University MFA program. Her debut novel, The Dragon Keeper, was published by Ashland Creek Press in 2012. She lives in the Twin Cities with her family, and is the author of Strike Me Down, Everything You Want Me to Be, and Leave No Trace.
Praise For Everything You Want Me to Be: A Novel…
"A suspenseful and heart-wrenching thriller about ambition, obsession, and what happens when the lies we tell about ourselves become indistinguishable from the truth."
— Robin Wasserman, author of GIRLS ON FIRE

"For fans of Gone Girl, The Girl on the Train, and Big Little Lies."
— Book Riot

"An excellent book full of surprises, fans will be thrilled to find that this is one tale that falls into that very slim category of rare 'one-day' reads."
— Suspense Magazine

"Engaging . . . Readers will look forward to further work from this talented author."
— Publishers Weekly

"Readers will surely find this unsettling, character-driven descent into secret desires and hidden faces everything they wanted to see from a talented writer and then some."
— Shelf Awareness

"Twisty . . . a page-turner, and compelling."
— Minneapolis Star-Tribune

"In all honesty this is one of the best books I've read all year of any genre."
— Goodreads, 5 Stars

"Absolutely the number one book for 2017 . . . Trust me, you don't want to miss this amazing story."
— Goodreads, 5 Stars

"5 stars."
— Goodreads

"I loved this book! I now understand the term book crack! This book was utterly addicting."
— Goodreads, 5 Stars

"I read this book in less than 5 hours which must give you a clue how fast paced & fantastic of a read it is! So many emotions, thoughts, characters, ideas all rolled up into one fascinating book! Loved it!"
— Goodreads, 5 Stars

"WOW. Just WOW. The cover lured me in, but the story kept me up all night and into the morning . . . Tremendous, and 5 stars, easy."
— NetGalley

"A haunting story with suffocating tension . . . Highly recommended to the fans of a well done psychological thriller; I'm not sure if I should consider this one of my top reads of 2016 or 2017—or maybe both!"
— NetGalley

"Start 2017 with this five star read."
— Bookseller

"If you're looking for the next captivating thriller that everyone will be comparing to Gone Girl or The Girl on the Train, this is it!"
— Bookseller

"Mindy is a master at keeping you riveted to your seat with an ending that is impossible to predict. Totally believable characters and a great mystery make this a thriller you won't want to miss!"
— Bookseller

"I finished Everything You Want Me to Be well over two weeks ago and have been tongue-tied as to accurately describe just how much I LOVE this book."
— Bookseller

"SO good. So dark and twisty with such nuanced characters and flexible definitions of good, evil, and passion."
— Bookseller

"What a wonderful read . . . Challenging and entertaining and very, very difficult to put down."
— Bookseller

"This book was perfection . . . you just can't look away . . . ALL THE STARS!"
— NetGalley, 5 Stars

"This story is also an expertly-crafted whodunit, a mystery that grips the reader and won't let go . . . Brilliantly plotted, perfectly executed, this novel rates 5 1/2 stars."
— NetGalley

"I have not read anything as addicting in a very long time."
— NetGalley, 5 Stars

"A one sitting read with a completely thrilling twist! Highly recommend!"
— Goodreads, 5 Stars

"Once I reached the 60% mark in this book, give or take a percentage point or two, there was no way I was going to stop until I reached the end. Yeah, folks, it's that good."
— NetGalley, 5 Stars

"Mejia's novel is full of suspense, intrigue and twists at every turn. The reader is transported into three different worlds as they try to figure out who committed a horrendous crime. Told from three different perspectives, this is a fantastic read that wastes no time in drawing the reader into the story."
— RT Book Reviews

"5 out of 5 stars . . . Completely startling thriller . . . an unputdownable whodunit."
— Lollipops Books

"Take Gone Girl with Girl on the Train and mix in a little teen angst from Dare You by Megan Abbott and you have this one wrapped up in a nutshell."
— Fluff, Smut, & Murder

"Wow, What a roller coaster ride this one was! I'm really excited about this book and I predict that it will be a standout in 2017. . . The ending is explosive, shocking and completely unpredictable and oh so satisfying. Rating: 5/5."
— NovelGossip

"Holy cow! What a book! Easily one of my top 5 books this year! You will not be able to put this one down."
— LaLa Life

"EVERYTHING YOU WANT ME TO BE is in all sense of the word a page-turner. I couldn't put this book down. If it wasn't for work and personal obligations, I would have read this book from start to finish without eating."
— Reading Books Like A Boss Blog

"This is damn good . . . . This is definitely one to check out if you're into character-driven mystery stories or if you are in the mood for a psychologically-rich story with lots of seeeecrets."
— Goodreads, 4 Stars

"Everything You Want Me to Be (Emily Bestler Books) by Mindy Mejia grabbed me by the throat and didn't let go until I finished the book. It was the quickest three-hundred-plus pages I think I've ever read!"
— Write On Cindy

"Terrific . . . If even a 10th of the thrillers published in 2017 are as good as EVERYTHING YOU WANT ME TO BE, we're in for some great reading."
— Pioneer Press

"Overall, EVERYTHING YOU WANT ME TO BE is an addicting page-turning tale about innocence, culpability, and manipulation. It's a surprisingly quick read with a share of twists and turns that will keep you guessing until the final chapters."
— Comma Hangover