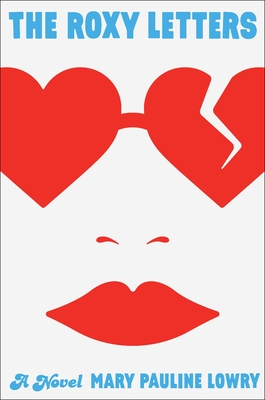 The Roxy Letters (Hardcover)
Simon & Schuster, 9781982121433, 320pp.
Publication Date: April 7, 2020
* Individual store prices may vary.
Description
Bridget Jones's Diary meets Where'd You Go, Bernadette in this comic novel about twenty-something Roxy, an unlucky-in-love Whole Foods employee, aspiring artist, and sometimes vegan, who teams up with her two best friends to save Austin from gentrification—and to save her personal life—in whatever way she can.

The Roxy Letters is a hilarious and heartwarming novel told through the letters that the charming and hapless Roxy, a twenty-eight-year-old Austin native, sends to her ex-boyfriend (and current roommate) Everett.

Roxy is underemployed, sexually frustrated, and uninspired. Tired of her job as a deli maid at the original Whole Foods, Roxy daydreams of breaking out of her funk and finding a job that will get her creative juices flowing. She also wouldn't mind finding love and finding herself off the brink of financial ruin—though Everett's late rent payments aren't helping her with the latter.

On top of it all, gentrification is slowly changing her beloved Austin in new and evilly corporate ways. When a new Lululemon pops up at the intersection of 6th and Lamar where the old Waterloo Video used to be, Roxy can stay silent no longer.

Encouraged by her ex-deli counter comrade Annie—now assistant to the Whole Foods CEO and planning an animal rights revolution from the inside—and her new friend Artemis, a vivacious and mercurial man-eater with a string of personas and paramours all over town, Roxy decides to take action. But can this spunky, unforgettable millennial keep Austin weird, avoid arrest, and discover good sex, true love, and her purpose in life in the process?​
About the Author
Mary Pauline Lowry is a native of Austin, Texas. She received her MFA from Boise State University. The author of the novels The Roxy Letters and Wildfire, she's also a regular contributor to O, The Oprah Magazine. Her work has appeared in The New York Times Magazine, The New York Times, The Millions, and other publications.
Praise For The Roxy Letters…
"Naughty, effervescent fun. A novel abounding in dauschunds, tweakers, real fulfillment centers, aisles of strange beer, and shrines to Venus (they work!). Roxy rocks Austin. And rights the world."
—Joy Williams, author of The Visiting Privilege

"Bawdy, frank and laugh-out-loud funny, The Roxy Letters brings to antic life all the hilarity and peppy horrors of being rootless and questing in your twenties."
—Julia Claiborne Johnson, author of Be Frank With Me

"Tom Robbins meets Bridget Jones' Diary, eccentric, fun, delicious, for the thinking woman who loves her vagina."
—Rufi Thorpe, author of Dear Fang, with Love

"The enormously talented Mary Pauline Lowry has given us a wonderful and compelling contradiction, a novel at once wicked and extravagant and vulnerable and pure. For comedy, for sheer joyous energy and deadly charm, you cannot do better than The Roxy Letters."
—Brady Udall, author of The Miracle Life of Edgar Mint

"The breezy, charming, laugh-out-loud-funny voice of this book belies the strong bones of plot, character development, place and theme that lie beneath. Part love goddess, part urban warrior, part best-friend-you-wish-you-had, Roxy takes Austin by storm. You will fall in love with her. "
—Francesca Lia Block, author of Weetzie Bat

"Roxy and Mary Pauline Lowry are keeping Austin weird and wacky in The Roxy Letters. If you've ever shaken your fist at gentrification, been in a creative rut, had a wild best friend, or wondered where the hell your Prince Charming is, this peppy, confident, rollicking ride is for you!"—Georgia Clark, author of The Bucket List

"Mary Pauline Lowry's THE ROXY LETTERS is too smart and clever to be called a romp, but whatever, it's a total romp. I fell in love with Roxy, our hilarious, flawed, screwball narrator, and her quest to find herself in the muck of her twenties. Fun as heck."—Annie Hartnett, author of Rabbit Cake

"THE ROXY LETTERS is bursting with originality, quirky wit, and delightful charm. This rollercoaster of a story is snappy, heartwarming, raunchy, and absurdly enjoyable. Roxy is an unforgettable narrator, and seeing Austin through her eyes is a real treat." — HANNAH ORENSTEIN, author of Playing with Matches