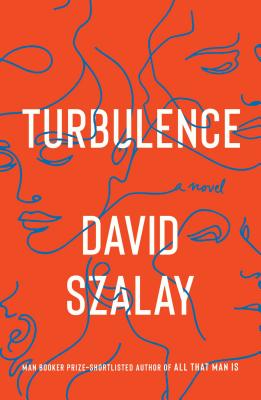 Turbulence (Hardcover)
A Novel
Scribner, 9781982122737, 160pp.
Publication Date: July 16, 2019
Other Editions of This Title:
Digital Audiobook (7/15/2019)
Library Binding, Large Print (10/1/2019)
Compact Disc (7/16/2019)
Paperback (6/9/2020)
* Individual store prices may vary.
August 2019 Indie Next List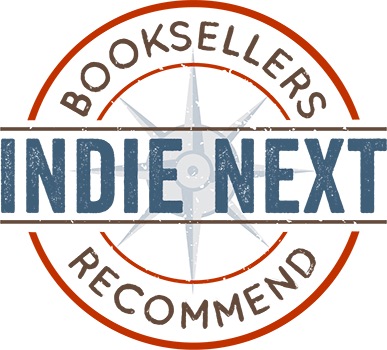 "I was immediately swept into
Turbulence
by David Szalay, a short novel that is really a collection of interconnected vignettes. From one character to the next, our perception is constantly shifting and constantly challenged. Each character is satisfyingly complex and interesting, which, in combination with the brevity of each chapter, really makes it difficult to put the book down. As the characters fly all across the world, bumping into each other in various ways, we are taken out of our ourselves and reminded that an airplane full of strangers is really an airplane full of stories."
— Jenna Schenk, BookTowne, Manasquan, NJ
View the List
Description
**A New York Times Book Review Editors' Choice**

From the acclaimed, Man Booker Prize-shortlisted author of All That Man Is, a stunning, virtuosic novel about twelve people, mostly strangers, and the surprising ripple effect each one has on the life of the next as they cross paths while in transit around the world.

A woman strikes up a conversation with the man sitting next to her on a plane after some turbulence. He returns home to tragic news that has also impacted another stranger, a shaken pilot on his way to another continent who seeks comfort from a journalist he meets that night. Her life shifts subtly as well, before she heads to the airport on an assignment that will shift more lives in turn.

In this wondrous, profoundly moving novel, Szalay's diverse protagonists circumnavigate the planet in twelve flights, from London to Madrid, from Dakar to Sao Paulo, to Toronto, to Delhi, to Doha, en route to see lovers or estranged siblings, aging parents, baby grandchildren, or nobody at all. Along the way, they experience the full range of human emotions from loneliness to love and, knowingly or otherwise, change each other in one brief, electrifying interaction after the next.

Written with magic and economy and beautifully exploring the delicate, crisscrossed nature of relationships today, Turbulence is a dazzling portrait of the interconnectedness of the modern world.
About the Author
David Szalay is the author of Turbulence, Spring, The Innocent, London and the South-East, and All That Man Is. He's been awarded the Gordon Burn Prize and The Paris Review Plimpton Prize for Fiction and has been shortlisted for the Man Booker Prize. Born in Canada, he grew up in London, and now lives in Budapest.
Praise For Turbulence: A Novel…
Praise for Turbulence

"Masterful. . . . Its intensity is surprising. . . . Much of the fun of Turbulence is discovering how Szalay will upend the reader's perspective of a character from one chapter to the next... Clever... Turbulence suggests that such events might shape us, but they don't define us. Take a good look, Szalay is saying, and do something about it."
— The Washington Post

"Turbulence is a sleek machine with a cool tone... Szalay is a gifted writer."
— Dwight Garner, New York Times

"Profound… Unexpectedly moving… Szalay's gift for inhabiting entirely different lives is as remarkable and spooky as ever."
— The Times

"Presents us with a series of lives that feel at once profoundly particular and yet also emblematic, a portrait of our species at a time of crisis... What Turbulence shares with its predecessor is Szalay's characteristically effortless prose, his ability to distill lives into vignettes, the sense of an author whose curiosity about his fellow humans is boundless. The 21st century, Turbulence suggests, is taking place several miles above the earth, or in overlit and anonymous airports. Szalay is our greatest chronicler of these rootless, tradeworn places, and the desperate, itinerant lives of those who inhabit them."
— The Guardian

"Masterfully sketched... Cathartic... Whether in the clouds or on terra firma, Szalay's travelers are shocked and shaken by various traumas. By rights, his pared-back prose and miniature portraits should be able to describe and convey only so much. But as in his previous novel All That Man Is, his light touches and fleeting glimpses belie great insight and depth."
— Minneapolis Star Tribune

"A (world) tour de force, an exploration in fiction of the concept of six degrees of separation. . . . The chapters are tiny cross sections of lives, lovingly examined under the writer's microscope. The result is a book that is high concept but—thanks to Szalay's gift for compression and the same empathetic imagination that was on display in All That Man Is—never gimmicky. Szalay has devised an ingenious way to accommodate enormous range in a miniature form. Subtle, smart—a triumph."
— Kirkus, starred reviews

"Crisp and clever. . . . Writing with a restraint that comes close to minimalism, Szalay boils down each moment to its most vital and crystalline essence."
— Vanity Fair

"Turbulence is somehow light yet also quite moving, offering readers deep, empathetic connections with men and women whose lives differ dramatically from those of one another. Szalay's range is impressive, given the tendency of many novelists to circumscribe their stories within a particular culture or social circle, usually the one most familiar to them. By contrast, Szalay draws his characters from a variety of nationalities, economic circumstances, religious identities, and stages of life, yet all are distinct individuals who are entirely believable and captivating. . . . Szalay is particularly adept at immersing us in the consciousness of men who, whether doctors or gardeners, rage against their powerlessness in the wider world and in the smaller world of their personal lives. That he does so with such economy is what makes Turbulence masterful... Compelling... I wanted more time with every person in Szalay's book."
— Christian Science Monitor

"Elegant... Impressive... Page by page, Szalay's mixture of directness and withholding looks increasingly masterly."
— The Financial Times

"A satisfying, globetrotting narrative."
— AM New York

"What ties these stories together, 12 of them in total, is that they all begin or end at an airport. Through this concept, Turbulence shows the ways in which these major thoroughfares act as spaces where any and all worlds may converge, often in profound ways. Through characters who are diverse in national identity, religion, socio-economic status, background and circumstance, Szalay is able to evoke a range of emotions perhaps unavailable to a more traditionally organized novel. The contrasting perspectives of Szalay's characters are what make this novel conceptually impressive, but it is the individual characters who animate the novel from page to page. Because the time with each character is so brief, readers are transported directly into the midst of some of their greatest crises, allowing access to an intimate connection it might otherwise take several hundred pages to build. Written in clear and penetrating prose, Szalay's Turbulence is a refreshing and empathetic take on the cosmopolitan novel."
— Shelf Awareness, starred review

"Especially striking is how easily [Szalay] inhabits diverse perspectives…. He pulls off this imaginative feat because his focus is on age-old themes of mortality and desire… A willingness to leave dots unjoined is one of the virtues that make Mr. Szalay's fiction so rewarding."
— The Economist

"Szalay's spare writing packs an emotional punch, his impressionistic sketches capturing in just a few pages the pivotal moments of entire lives. Turbulence is an inventive examination of the ties that bind us together and the ease with which they can be broken."
— Booklist

"In this patchwork of deeply felt vignettes, Szalay turns a loving eye on 12 disparate strangers, each of them drawn together while in transit around the world. As their lives intersect in far-flung cities ranging from London to Dakar, Szalay explores the miraculous ability of our shared humanity to lift us from loneliness."
— Esquire

"Szalay innovates in this ingenious new book… He knows about people… Stark and spare, Turbulence is an impressive novel."
— The Spectator

"It is at once uplifting and humbling, the bittersweet essence of life itself."
— The Toronto Star

"[Szalay is] a master... Turbulence, told so limpidly that it may seem quite slight, is a chilling achievement."
— Evening Standard

"A Canterbury Talesfor our modern era."
— Lit Hub

"Impressive… Swift, surprising… Skillfully done."
— The Times Literary Supplement

"Szalay has given us some brilliantly rendered slices of life to enjoy... there's barely a story here which isn't in
some way engaging and absorbing, the author's compassion and involvement with his characters shining
through even in their times of deepest isolation."
— Scotland Herald

"Deftly wrought... reads like a turbo-charged daisy-chain... appallingly immersive."
— Daily Mail

"What is perhaps the most clever and profound about this book is how the characters in each chapter are linked to the one that precedes it, coming full circle at the end."
— Orange County Register

Praise for David Szalay and All That Man Is

"Brilliant... remarkable for its grace and economy."
— Garth Greenwell, The New York Times Book Review

"An exceedingly gifted writer who can move in any direction he wishes... Mr. Szalay's stream of perception never falters in its sensitivity and probity. This book is a demonstration of uncommon power... It is beautiful."
— Dwight Garner, New York Times

"Szalay does so much and so well that we come to view his snapshots of lives as brilliant, captivating dramas."
— Minneapolis Star Tribune

"Szalay has an admirable fearlessness for swiftly entering invented fictional worlds. . . . Full of intelligently managed detail . . . Bracingly unsentimental. . . . Intensely readable. . . . After several hundred pages of great brilliance and brutal simplicity, here at last is a deeper picture of all that man is, or all that he might be."
— James Wood, The New Yorker

"Unnerving and compelling. . . . Remarkable."
— San Francisco Chronicle

"With Szalay's minimalist, red-eyed observations of the textures of 21st-century Europe, the book reads like what Hemingway might have called In Our Time had he written it 90 years later."
— Los Angeles Review of Books

"One of those rare writers with skill in all the disciplines that first-rate fiction requires."
— The Guardian

"Indelible... Wholly unique... Szalay proves himself a deft storyteller of shrewd psychological intrigue."
— Harper's Bazaar

"Illuminating and enthralling."
— Bookpage

"A writer with remarkable range."
— Bloomberg

"Szalay is able to describe even the most mundane situations with limpid elegance... Szalay is a first-class noticer, a master."
— The Rumpus