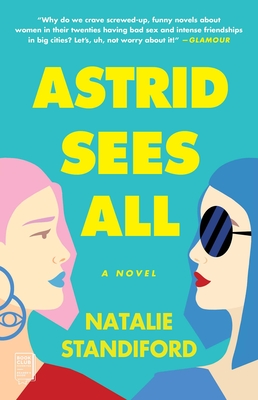 Astrid Sees All
A Novel
Paperback

* Individual store prices may vary.
Other Editions of This Title:
Digital Audiobook (4/5/2021)
Hardcover (4/6/2021)
Compact Disc (4/6/2021)
April 2021 Indie Next List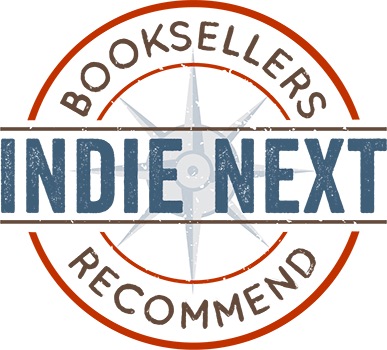 "
Astrid Sees All
is the novel for everyone who has ever moved to a new city to reinvent themselves —and hit some bumps along the way. In a love letter to the East Village of Manhattan, the neighborhood's grit, glamor, and romance feels palpable. The reader never stops rooting for these complex and compelling characters, despite their many missteps. What I wouldn't give to party with Phoebe and her friends for a night at Plutonium!"
— Erin Neary, Book Club, New York, NY
View the List
Description
This "vivid portrait of a seedy, edgy, artsy, and seething New York City that will never exist again" (Elizabeth Gilbert, New York Times bestselling author)—the glittering, decadent downtown club scene of the 1980s—follows a smart, vulnerable young woman as she takes a deep dive into her dark side. Essential reading for fans of Sweetbitter, Fleabag, and books by Patti Smith.

New York, 1984: Twenty-two-year-old Phoebe Hayes is a young woman in search of excitement and adventure. But the recent death of her father has so devastated her that her mother wants her to remain home in Baltimore to recover. Phoebe wants to return to New York, not only to chase the glamorous life she so desperately craves but also to confront Ivan, the older man who wronged her.

With her best friend Carmen, she escapes to the East Village, disappearing into an underworld haunted by artists, It Girls, and lost souls trying to party their pain away. Carmen juggles her junkie-poet boyfriend and a sexy painter while, as Astrid the Star Girl, Phoebe tells fortunes in a nightclub and plots her revenge on Ivan. When the intoxicating brew of sex, drugs, and self-destruction leads Phoebe to betray her friend, Carmen disappears, and Phoebe begins an unstoppable descent into darkness.

"A new wave coming-of-age story, Astrid Sees All is a blast from the past" (Stewart O'Nan, author of The Speed Queen) about female friendship, sex, romance, and what it's like to be a young woman searching for an identity.
Praise For Astrid Sees All: A Novel…
"Standiford captures New York when it was dangerous and affordable. A place where the intrepid could pursue their dreams. Phoebe's story is worth the read and the ride."
— Minneapolis StarTribune

"Acutely elegant...a seductive evocation of a lost world."
— The Spectator

"I loved this dark and smart thriller about the East Village in the 1980's, starring a bright but lost young woman who is determined to chase danger and glamour and madness right up to the edge of reason. With shades of both Gatsby and Warhol, Standiford has created a vivid portrait of a seedy, edgy, artsy, and seething New York City that will never exist again. I flew through these pages."
— Elizabeth Gilbert, author of Eat Pray Love and City of Girls

"A new wave, coming-of-age story, Astrid Sees All is a blast from the past, taking the reader back to the ratty Bohemia of the Lower East Side of the early '80s, complete with squatters, cold-water sublets, white punks on dope in the trashed bathrooms of trendy clubs, and even a cameo by the king of downtown, Lou Reed. Sharp-eyed and light on her feet, Natalie Standiford is the perfect tour guide for one young woman's leap from the ivied halls of college into another, even more unreal world."
— Stewart O'Nan, author of The Speed Queen

"Astrid Sees All is so fun to read you might miss the grief that fuels this novel. Phoebe, the book's narrator, moves through the surreal, kaleidoscopic world of 1980's club life as well as the dilapidated and electric East Village. Her struggle for self definition is remarkably honest; Phoebe is a feminist heroine as complicated as she is compelling."
— Darcey Steinke, author of Flash Count Diary and Suicide Blonde

"Astrid Sees All is an unforgettable story: a Lower East Side night-world full of damaged young dreamers, all kids who want to be stars, but end up just breaking each other's hearts along with their own. Only Natalie Standiford could bring these girls to life with so much tender wit, street-wise compassion, and brilliant soul. She givesthis novel the beautifully fragile strut of a Lou Reed guitar ballad."
— Rob Sheffield, author of Love Is a Mix Tape

"Astrid Sees All has the startling vibrancy of a Nan Goldin photograph and the heartbreak and wit of a film by Preston Sturges, which is to say Natalie Standiford's vision is an original one. I loved Astrid so much that I didn't want this funny, sad novel to ever end. Standiford has the storytelling charm!"
— Rene Steinke, author of Holy Skirts and Friendswood

The author's glee in evoking the zeitgeist of the 1980s is infectious....Smart details, lively digressions, and spot-on period snapshots.
— Kirkus Reviews

"Guiding readers on a descent into clubland...with the gusto of a certain Musto."
— The Millions

"Standiford captures a beating, smoky world....There is page-turning plot aplenty here, dealing with the pains of grief, addiction, and simply growing up, all made endurable by love and friendship."
— Booklist

"As a portrait of a now-lost slice of slightly seedy bohemian New York, Astrid Sees All can't help but enchant.
— Bookreporter

"Moving and funny."
— Times Union (Albany)
Atria Books, 9781982153663, 288pp.
Publication Date: February 15, 2022
About the Author
Natalie Standiford was born and raised in Baltimore, Maryland, and studied Russian language and literature at Brown University and in the former Soviet Union. She has written many books for children and teens, including How to Say Goodbye in Robot, The Secret Tree, and Confessions of the Sullivan Sisters. Her book reviews and essays have appeared in The New York Times, The Washington Post, and the Los Angeles Review of Books. She lives with her husband in New York City, where she occasionally plays bass in rock bands with other restless writers. Find out more at NatalieStandiford.com.