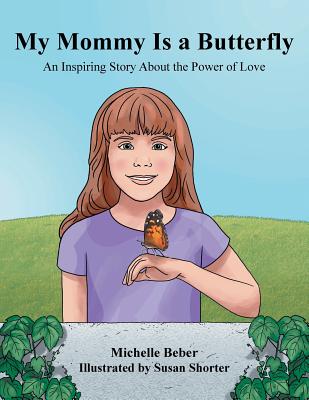 My Mommy Is a Butterfly (Paperback)
An Inspiring Story about the Power of Love
Balboa Press, 9781982205379, 34pp.
Publication Date: July 18, 2018
* Individual store prices may vary.
Description
Is a butterfly just a butterfly, or could it be the soul of a loved one? In My Mommy Is a Butterfly, eight-year-old Shelly thinks she knows the answer to that question when the power of love, the belief in angels, and a very special butterfly give her a reason to have hope. This heartwarming story of everlasting love teaches children that our feelings of love survive the death of the physical body and keep us connected forever. This unique approach to comforting a grieving child encourages the child to focus on the power of love and to have faith and trust in a continuing bond with their loved one. Children who are grieving commonly see signs from spirits because their hearts and minds are naturally open. These signs are known as after-death communications, or ADCs, and children are among the estimated 60-120 million Americans who experience them. Signs may include dreams, visions, auditory messages, or simply sensations of a presence. The author hopes that this book will empower children and inspire them to see death not only as an ending, but also as a new beginning of a different type of relationship - one that shows them that love doesnt die. ... expertly and gently explains how love endures ... -David J. Roberts, LMSW and bereavement specialist.