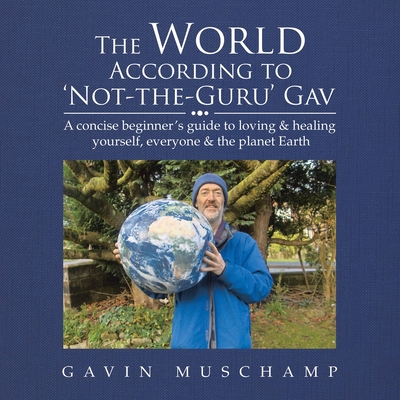 The World According to 'Not-The-Guru' Gav
A Concise Beginner's Guide to Loving & Healing Yourself, Everyone & the Planet Earth
Paperback

* Individual store prices may vary.
Description
Start to love and heal yourself, everyone and the planet Earth. We are at a crossroads now. Covid-19 has given us the chance to pause for a while, to reconsider our lives. What is important? What do we really want? For ourselves, for others and for the planet itself? We have this opportunity now to change things and to choose to move forward together towards a better world. This concise book outlines important topics to think about and to work on. Although this might be considered a 'serious' subject, it is presented here simply and uses photographs and key messages to illustrate these points in a light-hearted and humourous way.
Balboa Press UK, 9781982282332, 40pp.
Publication Date: October 21, 2020
About the Author
Gavin Muschamp is interested in self-help, self-empowerment, spirituality and green issues. He has been practising meditation for many years and has read widely on spiritual subjects. He spent 6 years living in spiritual communities. He also has a BA Visual Arts and is an artist and writer who likes dressing-up, (but up until this point hadn't found an outlet for this secret passion!) He lives in Wirksworth, a small quirky, characterful town on the edge of the Peak District National Park in Derbyshire, England. It is home to many artists and creative people. (There is an Arts Festival every year in September).