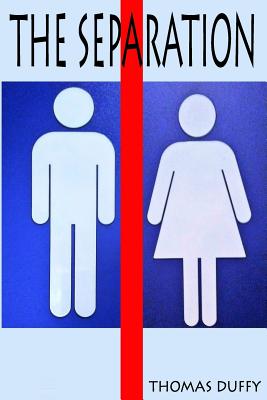 The Separation (Paperback)
Createspace Independent Publishing Platform, 9781983520877, 308pp.
Publication Date: January 11, 2018
* Individual store prices may vary.
Description
In the distant future, there is a separation of the sexes at birth for the good of society. Financial needs, above all else, have led to such drastic measures. The Separation is the story of the life of a male named Finn. The book traces his life at birth and continues past his "education" as well as beyond the time when he ultimately learns of the opposite sex. What will result from the revelation of a female society? Finn may wish he never found out. This is a story of the consequences of needs, desires and answers to questions that sometimes should not be asked.
About the Author
Thomas Duffy is a New York based writer who has authored several fiction novels, including 2016's 9/11 themed To Never Know. He finds stories of day-to-day challenges fascinating and intriguing. Duffy has written about different topics such as working in retail, romance, and existentialism. The Separation is his sixth novel and his first foray into science fiction. Duffy also has an interest in film criticism and has interviewed several celebrities from the silver screen, including Minnie Driver and Richard Dreyfuss.