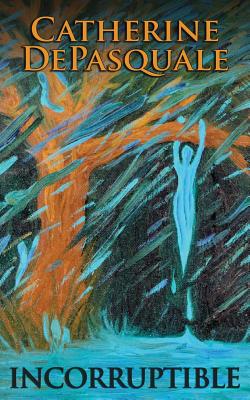 Incorruptible
Paperback

* Individual store prices may vary.
Description
Mackenzie Radcliffe is a mortician by trade. She also has a personal mission-to aid the holy souls in Purgatory. One day, while preparing a body for burial, she is drawn into a spiritual connection with its soul. A veil is lifted, leading her down a path of discovery. What she is about to uncover will reveal a dark secret buried long ago. But, what is behind the revelation, and who is leading her-God, or one of His dark angels?
Createspace Independent Publishing Platform, 9781983566790, 684pp.
Publication Date: February 8, 2018
About the Author
Catherine DePasquale has always dreamed of being a writer, but as it sometimes goes, life took her in a different direction. When fate had her unemployed and feeling down, she took out her laptop and typed up a little story that had been floating around in her head for two years. That story became her first novel, A Future Spring. Since then she has branched out. Drawing on her Catholic faith, she writes fictional stories that both explore moral themes, and entertain with realistic characters and engaging plots. When she is not working her day job, knitting, crocheting, or reading, she can be found at her writing desk dreaming up her next story. She currently lives in Northeastern Pennsylvania with her husband.