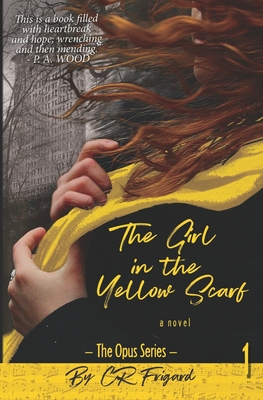 The Girl in the Yellow Scarf (Opus #1) (Paperback)
Createspace Independent Publishing Platform, 9781983575419, 298pp.
Publication Date: January 13, 2018
* Individual store prices may vary.
Description
"Sweet and riveting." "A story of strong willed people who follow their dreams." - Amazon. Captures...the change in a person when you add goodness and love to their life." - Goodreads. "The pieces falling into place for Mike's opus are satisfying." - Kirkus ReviewMike Monroe is in need of inspiration. Sarah Davis is in need of opportunity. Together they just might have a chance of reaching their dream - a career in music. But first they'll have to overcome unimagined tragedy, rejection and homelessness to say nothing of challenges from their divergent backgrounds. Struggling musician/composer, Mike Monroe, finds himself stuck in a dingy piano bar in Lower Manhattan after turning his back on a lucrative family business. Alienating his entire family with his decision he meets Sarah Davis, a homeless artist in ill health, in a soup kitchen where he volunteers. Could their shared passion for music lead to successful careers, reconciliation with family and restored health? In the tradition of Nicholas Sparks, The Girl in the Yellow Scarf is a heart-wrenching yet hopeful story that delves into the sacrifices involved in realizing a dream in gritty 1980's New York City.
About the Author
C. Ray Frigard is an artist/author, with a background in music, sculpture and invention, and is a creativity educator/presenter at national education conferences using material from his two books: Arthink: Creativity Skills for 21st Century Careers and Funthink: 12 Tools for Creative Problem Solving. He draws inspiration from the arts and music and his time in New York City in portraying his characters and setting for the Opus Series of novels. He is married, has four children and now lives in Minnesota.