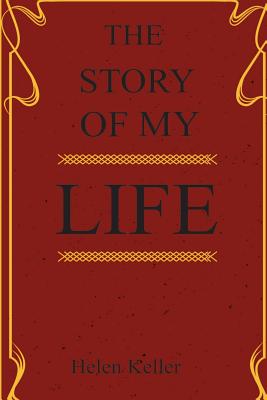 The Story of my Life (Paperback)
Createspace Independent Publishing Platform, 9781983737442, 324pp.
Publication Date: January 11, 2018
Other Editions of This Title:
Digital Audiobook (3/10/2008)
Digital Audiobook (12/31/2005)
Paperback (6/17/2004)
Paperback (2/19/2016)
Paperback (10/10/2018)
Paperback (6/6/2013)
Paperback (9/22/2014)
Paperback (6/22/2018)
Paperback (7/1/1905)
Paperback (11/25/2011)
Paperback (8/27/2018)
Paperback (7/2/2015)
Paperback (5/11/2011)
Paperback (9/30/2014)
Paperback (5/8/2015)
* Individual store prices may vary.
Description
The Story of My Life, first distributed in 1903, is Helen Keller's collection of memoirs enumerating her initial life, particularly her encounters with Anne Sullivan. Segments of it were adjusted by William Gibson for a 1957 Playhouse 90 generation, a 1959 Broadway play, a 1962 Hollywood element film, and Sanjay Leela Bhansali's Black including Amitabh Bachchan in the part of Anne Sullivan. 2] The book is devoted to designer Alexander Graham Bell. The devotion peruses, "TO ALEXANDER GRAHAM BELL; Who has instructed the hard of hearing to talk and empowered the listening ear to hear discourse from the Atlantic to the Rockies, I DEDICATE This Story of My Life.