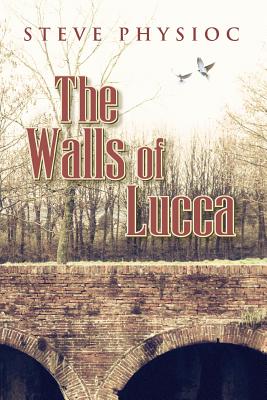 The Walls of Lucca
Paperback

* Individual store prices may vary.
Description
An award-winning tale of love, life and forgiveness in World War I Italy
"An absorbing, well-researched saga." - Kirkus Reviews
"The Walls of Lucca is a tender, suspenseful and touching story sure to please fans of romance, political stories, and historical novels." - BlueInk Review
When Franco, a weary Italian soldier who's seen some of the worst of World War I, stumbles onto the Martellino vineyard, he's looking for work - not love. But he finds that and much more with Isabella, the feisty young woman who works there.
Franco pours himself into the vineyard, trying to create a wine that will save it from financial ruin and rescue him from his dark memories of war. But it's not easy when Mussolini's evil shadow continues to loom over all of Italy. It's even harder when Susanna, the vineyard's matriarch, invites that shadow to the vineyard with her involvement in Fascist politics - and one very sinister political operative.
Influenced by the teachings of A Course In Miracles, The Walls of Lucca is historical fiction that shows readers the power of love and forgiveness in the face of evil. Compelling, colorful characters populate an authentic, inspiring story of friendship, faith, love and loss in a tumultuous time in European history.
Winner of the 2019 Reader Views Historical Fiction Award
Winner of the 2019 Tyler R. Tichelaar Award for Best Historical Fiction

Createspace Independent Publishing Platform, 9781983749520, 508pp.
Publication Date: March 31, 2018
About the Author
Steve Physioc has been telling stories for the past forty years. He has been a play-by-play announcer for football, baseball, and basketball. Physioc is currently the radio-tv broadcaster for the Kansas City Royals and does play-by-play for Fox. He won an Emmy in 2013 for his excellent announcing. Physioc's new historical romance was inspired by A Course in Miracles, which perfectly reflects his protagonist, Isabella's, view on inner peace and the power of forgiveness.