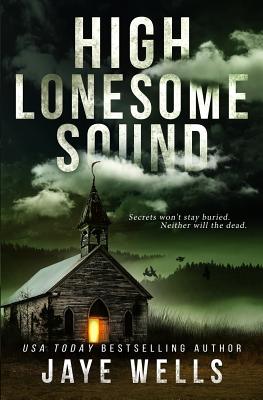 High Lonesome Sound (Paperback)
Createspace Independent Publishing Platform, 9781983777790, 464pp.
Publication Date: February 8, 2018
Description
In Moon Hollow, secrets won't stay buried. Neither will the dead. On the day her mama died, Ruby Barrett stopped hearing the mountain's song, and her daddy, Cotton, climbed into a barrel of moonshine. With no future to look forward to except raising her two brat sisters, Ruby prays for a miracle to help her escape Moon Hollow. When horror author Peter West arrives looking for a story idea to resurrect his failing career, Ruby believes he's the answer to her prayers. But Cotton Barrett has some whiskey-soaked prayers of his own. He wants his wife back, and he's willing to strike a deal with the devil himself to make it happen.
About the Author
USA Today Bestseller Jaye Wells is a former magazine editor whose award-winning speculative fiction novels have hit several bestseller lists. She holds an MFA in Writing Popular Fiction from Seton Hill University, and is a sought-after speaker on the craft of writing. When she's not writing or teaching, she loves to travel to exotic locales, experiment in her kitchen like a mad scientist, and try things that scare her so she can write about them in her books. She lives in Texas.
Advertisement