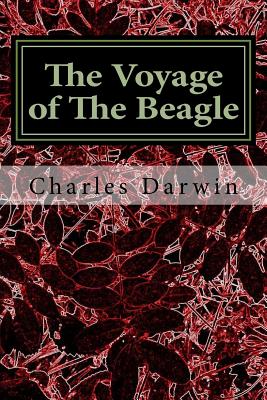 The Voyage of The Beagle (Paperback)
Createspace Independent Publishing Platform, 9781983983597, 574pp.
Publication Date: February 4, 2018
Other Editions of This Title:
Digital Audiobook (11/16/2008)
Paperback (2/4/2019)
Paperback (10/21/2018)
Paperback (6/12/2015)
Paperback (3/30/2014)
Paperback (7/1/2001)
Paperback (4/22/2020)
Paperback (12/1/2019)
Paperback (12/19/2008)
Paperback (1/25/2009)
Paperback (2/4/2010)
* Individual store prices may vary.
Description
This volume contains, in the form of a Journal, a history of the voyage of the HMS Beagle, and a sketch of those observations in Natural History and Geology made by Charles Darwin. Perhaps this printing of the famed naturalist's voyage will inspire the reader, young or old. As Charles Darwin said, in his own words, "It appears to me that nothing can be more improving to a young naturalist, than a journey in distant countries. It both sharpens, and partly allays that want and craving". The book's index is cross referenced in the text itself in boldface type. It is hoped this will allow quick reference for those using this edition as a reference guide.