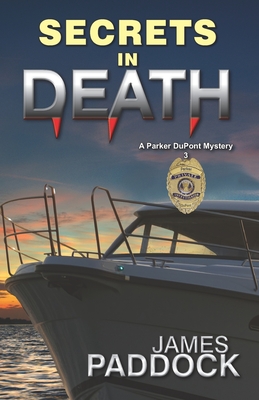 Secrets in Death (Paperback)
Createspace Independent Publishing Platform, 9781984013897, 376pp.
Publication Date: January 18, 2018
* Individual store prices may vary.
Description
Sky Deakins doesn't believe that her husband committed suicide; however, to get to the truth she may have to reveal a secret that she's kept close to her heart for twenty-three years, twenty-two of which she has been a widow. It's a secret that she's thinking she may not want to take to her grave anyway. At 80 years of age, that time may not be far off. And what does the 2016 future senatorial candidate, Dallas Maguire, have to do with any of it? And what about Gracie's secret? Will Randi Leigh make Parker an uncle? Can Parker and his dad actually become friends? Who is it that has secrets in death?
About the Author
James Paddock is the author of numerous mystery and suspense novels, an inspirational novella and an anthology of thirteen of his best short stories. Born and raised in the Big Sky Country of Montana, he now resides in West-Central Florida with his wife, Penny. Readers may learn more about him and his work, visit his blog or correspond with him on his website at www.desertbookshelf.com.