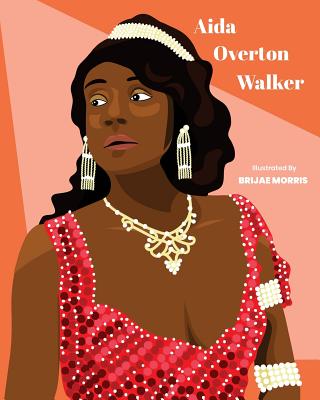 Aida Overton Walker (Paperback)
Createspace Independent Publishing Platform, 9781984096333, 30pp.
Publication Date: January 21, 2018
* Individual store prices may vary.
Description
This colorfully illustrated biography depicts Aida Overton Walker's glamorous stage life and her contributions to breaking stereotypes of black women. From a daughter of a seamstress and waiter to 'The Queen of the Cakewalk', Aida Overton Walker was one of the first international black performers. Aida, the charismatic jewel of Broadway, became the most popular black dancer, choreographer, comedienne and singer of her time. Learn her fascinating story that was forgotten to history.
About the Author
Brijae Morris is a graphic designer, illustrator, and overall creative person who formerly attended Otis College of Art and Design. Born and raised in Los Angeles, she quickly found the world of art, having interests ranging from print design, video content, web design, book design, to so much more. When Brijae is not designing, you can find her watching historical drama TV shows and movies or reading anything she can get her hands on. Currently developing her next project, follow Brijae Morris to see more of her work. www.brijaemorris.com Instagram: @brijaemorris