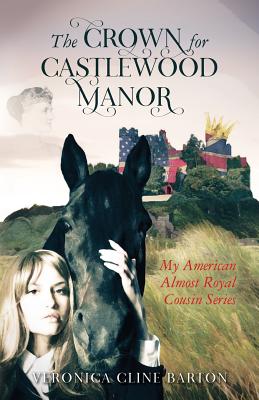 The Crown for Castlewood Manor
My American Almost-Royal Cousin Series
Paperback

* Individual store prices may vary.
Description
The English ancestral manor of Cherrywood Hall is ready to compete for selection in an upcoming British TV period drama series: the grounds are manicured, the mansion is polished, and the servants are poised. American heiress Gemma Lancaster Phillips has crossed the pond to help her cousin defeat the three other stately homes vying for the prize.
What Gemma doesn't realize is that this competition is life or death, and someone is taking that challenge literally. The occupants of one home are killed in an automobile accident, and murder becomes a frequent occurrence at the other locations. Who is behind the mayhem? Selection would be a major coup for both the estate and the community. At first the other contestants seem to be likely suspects, but no one is quite certain as the tragedies continue. Could it even be Emma's beloved cousin Evan, the surviving heir to the Lancaster fortune, or Kyle, his best friend and estate manager? With the Royal family in attendance at each event, the puzzle becomes a crucial one for Scotland Yard, and they enlist Gemma's help to solve the mystery.
When the competition's winner is announced on New Year's Eve, will Gemma's future be forever tied to her ancestral past?
Createspace Independent Publishing Platform, 9781984195821, 292pp.
Publication Date: February 12, 2018
About the Author
Veronica Cline Barton earned graduate degrees in both engineering and business and has had successful careers in the software and technology industries. Her lifelong love affair with British murder mysteries inspired her to embark on a literary career. The Crown for Castlewood Manor is the first in what she calls her My American Almost Royal Cousin Series. When not traveling and spinning mystery yarns, she lives in California with her husband, Bruce, and her two cats, Daisy and Ebbie.