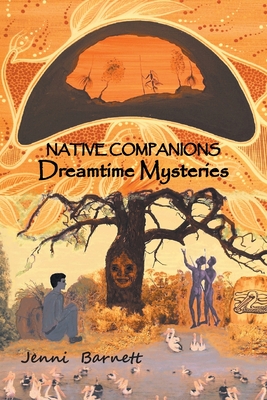 Native Companions
Dreamtime Mysteries
Paperback

* Individual store prices may vary.
Other Editions of This Title:
Hardcover (8/31/2018)
Paperback (11/23/2019)
Description
Rex Graham, a part-Aboriginal student of anthropology, is searching for his own indigenous ancestral history: customs, language and dreamtime legends. Due to a lifetime bond to his Aboriginal grandmother, he is enlightened after her passing, when he discoverers the key to his lost people's history and traditional history: preserved in artwork bequeathed to him on her deathbed. Driven by a passion to learn the truth about the simplistic drawings, the legends unfold as epic mythology: filled with adventure, drama and a wealth of traditional Aboriginal survival and culture.
Barnett captures the strong bond the Booran people have with nature-how they lived off and with the land, communicating with it, respecting it, learning from it. Like any good collection of myths, there is also the educational aspect of these tales. Readers will learn about the spirits the Booran people believe in, manhood initiation ceremonies, and other cultural practices such as communication rules and skin signs with other tribes. Blending a fictional premise with well-researched legends, this book is a great starter read for those interesting in learning more about Aboriginal stories, and includes a glossary of mixed aboriginal language, index of communities and bibliography at the end of the story.
Xlibris Au, 9781984500502, 298pp.
Publication Date: August 31, 2018
About the Author
J.M. Barnett was born and raised in South Australia. Educated at Woodlands Girls Grammar School, Glenelg, the author became vitally interested in anthropology and indigenous societies. Further to an extensive nursing career, Ms Barnett embarked on studies in traditional medicine, in which she is still involved. As a registered Traditional Western and Chinese Medicine practitioner, Ms Barnett became vitally interested indigenous cultures prior to western intervention. The author is particularly fascinated by the ability of Australian indigenous bush-men to access a higher sense, or instinct and their survival skills in remote regions of Australia. Together with her many other interests, Ms Barnett enjoys creative writing and art. She lives with her husband in a Queensland country town, where they spend countless hours establishing a bird friendly environment by cultivating native plants and an eco friendly environment.