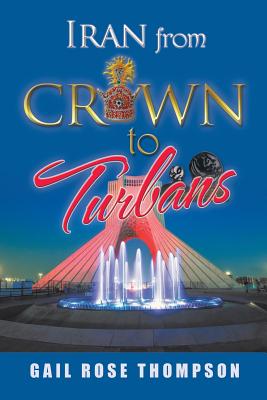 Iran from Crown to Turbans (Paperback)
Xlibris Us, 9781984551108, 390pp.
Publication Date: September 15, 2018
Other Editions of This Title:
Hardcover (9/15/2018)
* Individual store prices may vary.
About the Author
GAIL ROSE THOMPSON, grew up in Ontario Canada, where as a young girl she became involved in riding and training horses. She graduated from Hamilton Teachers College and taught school for several years before she travelled to Iran where she worked for the Imperial Court of Shah Mohamed Reza Pahlavi during the "Golden Years" of the 1970s. While there she witnessed the country's development as the leading power in the Middle East. Upon her arrival in Richmond, Virginia from Iran, she opened a riding school which, over the next forty years developed into a renowned training facility for Hunter/Jumper horses and riders. She returned to Iran in the fall of 2017 where she met up with old friends and spent time touring and learning about the life in the Islamic Republic of Iran as it is now. She lives in Ocala, Florida. Her memoir All the Shah's Horses has been well received.