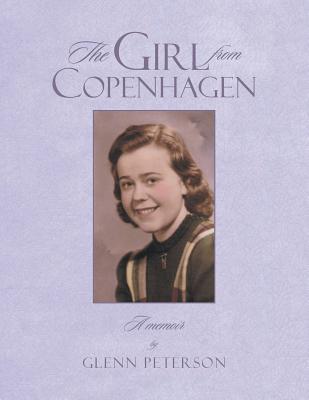 The Girl from Copenhagen (Paperback)
Xlibris Us, 9781984570185, 214pp.
Publication Date: December 5, 2018
Other Editions of This Title:
Paperback (10/18/2019)
Hardcover (10/18/2019)
Hardcover (4/15/2019)
* Individual store prices may vary.
Description
The Girl From Copenhagen is a memoir. It includes a photo section that follows my mother's life from childhood into old age. Born in Denmark in 1923 on the island of Falster ("Amid thunder and lightening," as she was fond of saying), Inge Buus had an idyllic life growing up with her brother and sister on their father's farm. All three siblings learned to ride a horse by the age of eight or nine. Inge, however, was anything but a farm girl. She never mastered the art of milking a cow. She refused to drink milk. During the fall slaughtering time, she would stay in her room and close the door so she would not hear the squealing of the fattened pigs. She avoided gathering eggs because the hens would peck her fingers. After graduating at the top of her high-school class, she moved to Copenhagen to study nursing. Unfortunately, her nursing career was cut short when her ankles began swelling up on her long shifts, rendering her as infirm as some of her patients. She subsequently found employment as a bookkeeper at Burmeister and Wain, the largest shipbuilder in Denmark. Inge and her family witnessed the German invasion of Denmark on April 9, 1940. At first, the occupation did not seem all that bad. The Danish economy, in a recession at the time, prospered with the German wartime demand for produce and machinery. But then the Nazis began to tighten the screws, revealing their true intentions as they attempted to round up and deport Denmark's Jewish population to concentration camps. This was the last straw for the Danish people, who considered their Jewish neighbors as Danes first and Jews second, and succeeded in smuggling most of Denmark's 8,000 Jews to neutral Sweden on a flotilla of small fishing boats. After this blatant act of defiance, Hitler ordered a crackdown on his Danish "protectorate." On her way to work, Inge would pass by German tanks stationed in Copenhagen's town square. Helmeted German soldiers armed with machine guns demanded to see her Ausweis. There were almost daily bombings in the heart of the city, some conducted by the Danish Resistance, others conducted by the Germans in retaliation. Inge had mixed feelings about working in the shipyard, which was producing engines for German U-boats, making the yard a target for Allied bombers as well as the Danish Resistance. But the pay was much higher than she would be able to obtain elsewhere, so she chose to stick it out. The Danes celebrated when the five years of Nazi occupation came to an end. At a dance in Copenhagen, Inge met a dashing young GI, Sergeant Bob Peterson. After a whirlwind courtship, Inge decided to marry her GI. In 1946, leaving behind a loving family and friends, she packed up her belongings in a large wicker basket and sailed to the United States. Bob was employed by Gibbs & Cox, a shipbuilding company in New York City. In the late 1940s and early 1950s he worked on the design of the S.S. United States. Living in an apartment in Jersey City until 1954, Inge and her resourceful mate would drive every Friday night to an undeveloped plot of land in rural New Jersey and work through the weekend. Lacking running water and electricity, they built their dream house with their own hands. In 1965, with the house completed to Bob's satisfaction, he grew restless and set his sights on greener pastures. Over the next twenty-five years there would be a total of seven more moves, some dictated by the necessities of employment opportunities, others simply places where Bob had aspired from his youth to settle down in. ("A house is just a place to hang your hat," Bob once said.) Inge never uttered a word of complaint during all of these moves. No doubt, like her husband, she had the spirit of wanderlust in her blood--after all, she had gone off to America with a man she had known for no more than a week. During these many moves, Inge made a total of twenty-five trips back to her native Denmark. The love of her life collapsed and died shortly after moving into their.