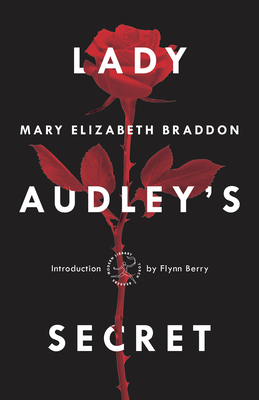 Lady Audley's Secret (Modern Library Torchbearers) (Paperback)
Modern Library, 9781984854193, 496pp.
Publication Date: June 18, 2019
Other Editions of This Title:
Paperback (3/18/2019)
Paperback (11/23/2015)
Paperback (4/21/2017)
Paperback (12/18/2013)
Paperback (3/31/2014)
Paperback (8/2/2014)
Paperback (3/30/2008)
Paperback (7/22/2015)
Paperback (6/1/2017)
Paperback (4/6/2010)
Paperback (1/20/2016)
Paperback (4/1/2006)
Paperback (12/2/2012)
Paperback (3/16/2015)
Paperback (3/30/2014)
Paperback (11/25/2011)
* Individual store prices may vary.
Description
Graceful and lovely Lady Audley may not be all that she seems in this Victorian-era equivalent of Gillian Flynn's Gone Girl—with an introduction by Flynn Berry, the Edgar Award–winning author of Under the Harrow and A Double Life

Lady Audley is young, beautiful, and universally adored. Everyone comments on her sweet nature and her perfect marriage to the wealthy and aristocratic Sir Michael Audley. Sir Michael's nephew Robert is equally struck by his new aunt's angelic ways—until he notices the strange, terrifying effect Lady Audley has on his friend George Talboys. When George mysteriously vanishes, Robert is convinced that Lady Audley is neither as innocent nor as helpless as she appears, and he sets out to discover what secrets lie in Lady Audley's past.

A bestseller when it was first published in 1862, Lady Audley's Secret shocked readers because it dared to suggest that beneath a perfect surface a woman might be willing to lie, con, and even kill for the life she wanted.

The Modern Library Torchbearers series features women who wrote on their own terms, with boldness, creativity, and a spirit of resistance.
About the Author
Mary Elizabeth Braddon (1835–1915) was twenty-four when she began writing in order to support her mother. Lady Audley's Secret, her fourth novel, transformed Braddon into a literary sensation overnight. Over the course of her prolific and extremely profitable career, Braddon authored more than eighty novels and edited two magazines.