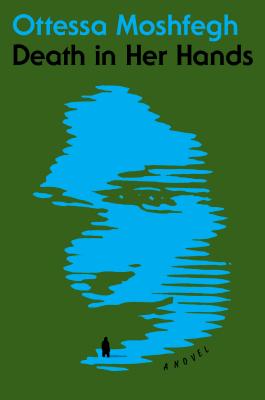 Death in Her Hands
A Novel
Hardcover

* Individual store prices may vary.
Other Editions of This Title:
Digital Audiobook (6/22/2020)
Paperback (6/22/2021)
Paperback, Large Print (6/23/2020)
May 2020 Indie Next List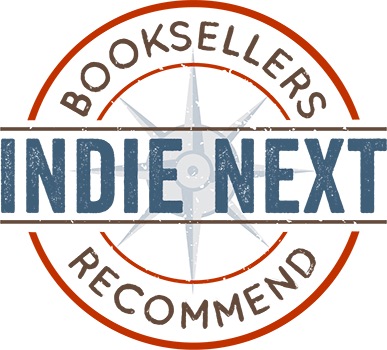 "Ottessa Moshfegh is a modern-day Camus. A woman finds a note in the woods that proclaims someone is dead. Murdered, in fact. She investigates between dog walks and early evening naps but soon facts, memories, and suppositions entwine and overlap until the simple act of asking a question can unravel the thread of an entire life. Ponderous, violent, forgetful, and deft,
Death in Her Hands
is a genre-bender that teases you into asking, Is this noir? Horror? A whacked-out farce? Or a sly literary trick? I'll tell you what it is — absolutely brilliant."
— Chris Lee, Boswell Book Company, Milwaukee, WI
View the List
Description
"[An] intricate and unsettling new novel . . . Death in Her Hands is not a murder mystery, nor is it really a story about self-deception or the perils of escapism. Rather, it's a haunting meditation on the nature and meaning of art."
-Kevin Power, The New Yorker


From one of our most ceaselessly provocative literary talents, a novel of haunting metaphysical suspense about an elderly widow whose life is upturned when she finds an ominous note on a walk in the woods.

While on her daily walk with her dog in a secluded woods, a woman comes across a note, handwritten and carefully pinned to the ground by stones. "Her name was Magda. Nobody will ever know who killed her. It wasn't me. Here is her dead body." But there is no dead body. Our narrator is deeply shaken; she has no idea what to make of this. She is new to this area, alone after the death of her husband, and she knows no one.

Becoming obsessed with solving this mystery, our narrator imagines who Magda was and how she met her fate. With very little to go on, she invents a list of murder suspects and possible motives for the crime. Oddly, her suppositions begin to find correspondences in the real world, and with mounting excitement and dread, the fog of mystery starts to fade into menacing certainty. As her investigation widens, strange dissonances accrue, perhaps associated with the darkness in her own past; we must face the prospect that there is either an innocent explanation for all this or a much more sinister one.

A triumphant blend of horror, suspense, and pitch-black comedy, Death in Her Hands asks us to consider how the stories we tell ourselves both reflect the truth and keep us blind to it. Once again, we are in the hands of a narrator whose unreliability is well earned, and the stakes have never been higher.
Praise For Death in Her Hands: A Novel…
Named a Best Book of 2020 by Elle, Bustle, and the New York Public Library
 
"A recent profile of Moshfegh in this newspaper suggested that her stories of detachment are perfectly suited to this moment of global isolation. But her goal isn't to lull us to sleep; it's to wake us up. Why aren't we paying attention? What are we missing? Isn't it time for us to start seeing the world as it really is?" —Ruth Franklin, New York Times Book Review

"[An] intricate and unsettling new novel. . . . Death in Her Hands is not a murder mystery, nor is it really a story about self-deception or the perils of escapism. Rather, it's a haunting meditation on the nature and meaning of art. . . . Death in Her Hands is the work of a writer who is, like Henry James or Vladimir Nabokov, touched by both genius and cruelty. Cruelty, so deplorable in life, is for novelists a seriously underrated virtue. Like a surgeon, or a serial killer, Moshfegh flenses her characters, and her readers, until all that's left is a void. It's the amused contemplation of that void that gives rise to the dark exhilaration of her work—its wayward beauty, its comedy, and its horror." —Kevin Power, The New Yorker
 
"Moshfegh's gift for staring down darkness—for finding spiffy packages for awfulness—is rare and unexpectedly riveting. If art can't reclaim maimed pasts, erase pointless ones, or promise better futures, a writer who keeps us listening to her alienated female narrators, intrigued by their fates, has managed a feat." —The Atlantic

"Ottessa Moshfegh is far too interesting a writer to be concerned with the problem-solving at the heart of most mysteries. She prefers questions to answers, and dwelling on what's mysterious. The concerns that animate Death in Her Hands will be familiar to readers of her other books, including her 2018 bestseller My Year of Rest and Relaxation. What, for example, does it mean to exist in a body? How should one sensibly spend a day? Just how insidious is it to be loved poorly? And what does madness look like when so much of the world seems insane? . . . Moshfegh has a talent for first-person narratives that feel fresh, strange, unreliable and amusing." —The Wall Street Journal

"Ottessa Moshfegh, the authorial doyenne of hermits and eccentrics, misanthropes and recluses, is back with another novel narrated by an alienated and alienating woman whose uncanny, idiosyncratic voice compels us to read. Death in Her Hands is at once a satire of and metafictional commentary on the mystery/crime genre, a study of trauma's effect on the psyche, and a reflection on the creative process. . . . [A] striking and original contribution to Moshfegh's remarkable oeuvre." —The Boston Globe

"Literature's reigning queen of the profane, Ottessa Moshfegh, is divisive: Readers tend to love her or hate her. If her latest novel is subtler than her most recent works, it's just as chilling—it could be a jumping-off point for new readers. A self-contained horror story that takes place inside the mind of an alluringly unreliable narrator, the novel follows a 72-year-old widow who has moved with her dog to a large plot of land where they are seemingly at one with nature. When she finds a handwritten note that implies a murder has taken place on her property, she works to solve it as best she can. The narrator's dark fantasies and less-than-pure thoughts work especially well if you think of Death in Her Hands as a sequel to Moshfegh's deliciously gross and grotesque debut novel, Eileen." —Vulture

"A masterclass in suspense." —The Economist

"No contemporary writer is as adept at malignant narrators as Ottessa Moshfegh, whose characters are worthy of Poe or Dostoevsky. Moshfegh's latest, Death in Her Hands, is a worthy addition to her oeuvre. . . . Death in Her Hands is not quite a murder mystery and not quite gothic, but something far darker." —The Millions

"A searching portrait of grief, loneliness and the comforts of storytelling." —Huffington Post

"Moshfegh is among the most talented writers working. I can think of no one who writes with greater insight about isolation and the often-macabre manner in which it warps the psyche." —Washington Independent Review of Books

"Dark doesn't even begin to describe Ottessa Moshfegh's latest novel, Death in Her Hands. Try horrifying, macabre, fashionably self-referential and exceptionally well-written—a book, as the publisher's blurb says, that asks us to consider how the stories we tell ourselves both reflect the truth and keep us blind to it. Plus, it's got a great dog." —Associated Press
 
"Death in Her Hands is not so much about solving a death as it is about conjuring a life. In its apparent plotlessness, it posits philosophical questions about the meaning of mortality. . . . Death in Her Hands is a book that casts loneliness and freedom in unexpected lights." —The Washington Post

"Moshfegh, known for her screwball subversions of genre tropes and her gleefully grotesque sensibility, here offers a thriller that glitters with jagged details and unfolds mostly inside the protagonist's head." —The New Yorker (Briefly Noted)

"Part crime thriller, part dark comedy, and totally delightful." —Good Housekeeping

"This unnerving latest from Moshfegh offers a truly creepy murder mystery while commenting on our relationship to the genre itself." —Library Journal

"Perhaps the most jarring genre of fiction is the kind that takes you deep into the gradual unraveling of a person's mind. Moshfegh does a masterful job with Death In Her Hands, which follows a protagonist who believes she's solving a murder. The book moves seamlessly from suspenseful to horrifying, retaining the reader's attention all the while." —Marie Claire

"Cleverly unraveling, linguistically brilliant, and limning the limits of reality, [Death in Her Hands] will speak to fans of literary psychological suspense." —Booklist

"From her bracing debut novel, Eileen, to her breakout 2018 hit, My Year of Rest and Relaxation, Moshfegh has perfected an enervating, claustrophobic style in which complex anti-heroines seek escape through fantasy or delusion. Her latest novel, Death in Her Hands, continues in this vein, depositing a recognizable, Moshfegh-ian protagonist into a twisting, satirical murder mystery." —WBUR Radio
 
"A much subtler, more mature book—one in which suffering is developed rather than declared." —Bookforum

"As strange and haunting as anything of its kind I have ever read, an unclassifiable masterpiece in that twilit border country of literature between crime and magical realism." —The Week

"Unlike anything else you'll read all year. It's Moshfegh at her darkest and sharpest." —HelloGiggles, Most Anticipated Books of 2020

"When it comes to evoking the jagged edge of contemporary anxiety, there might not be a more insightful writer working today than Moshfegh. That is, if the boundless dark potential of the human psyche is your thing. If it's not, this atmospheric, darkly comic tale of a pathologically lonely widow and the thrills lurking in her sylvan retreat might not be for you. But, sophisticated reader that you are, you're not afraid of the dark. Right?" —The Millions
Penguin Press, 9781984879356, 272pp.
Publication Date: June 23, 2020
About the Author
Ottessa Moshfegh is a fiction writer from New England. Eileen, her first novel, was shortlisted for the National Book Critics Circle Award and the Man Booker Prize, and won the PEN/Hemingway Award for debut fiction. My Year of Rest and Relaxation and Death in Her Hands, her second and third novels, were New York Times bestsellers. She is also the author of the short story collection Homesick for Another World and a novella, McGlue. She lives in Southern California.
or
Not Currently Available for Direct Purchase