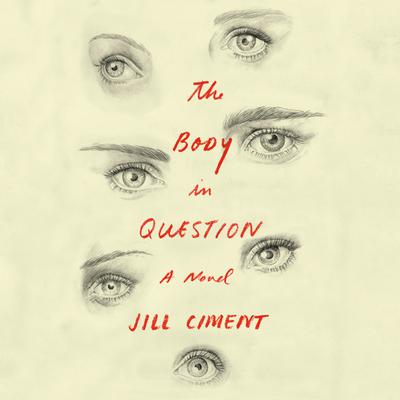 The Body in Question (Digital Audiobook)
A Novel
Publication Date: June 10, 2019
Other Editions of This Title:
Hardcover (6/11/2019)
Library Binding, Large Print (9/11/2019)
Description
From the author of Heroic Measures ("Brave, generous, nearly perfect"--L.A. Times), Act of God, and (with Amy Hempel), The Hand That Feeds You ("An unnerving, elegant page-turner"--Vanity Fair), a spare, masterful novel about a shocking murder trial, a sequestered jury, and an affair between two of the jurors--the woman, in free fall in her life and marriage to a much older man.

The place: central Florida. The situation: a sensational murder trial involving a rich, white teenage girl--a twin--on trial for the horrific murder of her toddler brother, and the sequestered jury deciding her fate. The setting: a utilitarian marble cube of a courthouse, more Soviet than Le Corbusier; and the court-appointed motel off the interstate.
     Two of the jurors: Hannah, a 52 year-old former Rolling Stone, Interview Magazine photographer of rock stars and socialites (she switched to photographing animals when she realized she looked at people "as a species" rather than as individuals) and Graham, a 41 year-old anatomy professor, sequestered (she, Juror C-2; he, F-17), holed up at the Econo-Lodge off I-75.
     As the shocking and numbing details of the crime and its surrounding facts are revealed during a string of days and seemingly endless court hours, the nights, playing out in a series of court-financed meals (Outback Steak House; Red Lobster; Domino's pizza delivery), Hannah and Graham fall into a furtive affair, keeping their oath, as jurors, never to discuss the trial. During deliberations the lovers learn they are on opposing sides of the case and realize that their fellow jurors are wise to their affair. After the trial's end, as Hannah returns home to her much older, now, suddenly, frail husband (they married when she was 24; he, 58) an exploding media fury involving the case catches them all up in a frenzy of public outrage at a jury that seems to have convicted the wrong twin, and a judge who has received an anonymous handwritten letter about a series of sexual encounters ("I feel it is my duty as a juror and a citizen to report that two of my fellow jurors had sexual contact on more than seven occasions during our nights at the motel..."), calling into question their respective verdicts, and announcing she is releasing the jurors' names to the media. Hannah's "one last dalliance before she is too old" takes on profoundly personal and moral consequences, as the novel moves to its affecting, powerful and surprising conclusion.
About the Author
JILL CIMENT was born in Montreal, Canada. She has been the recipient of numerous grants and awards, among them a National Endowment for the Arts fellowship, two New York Foundation for the Arts fellowships, the Janet Heidinger Kafka Prize, and a Guggenheim fellowship. Ciment is a professor at the University of Florida. She lives in Gainesville, Florida, and Brooklyn, New York.