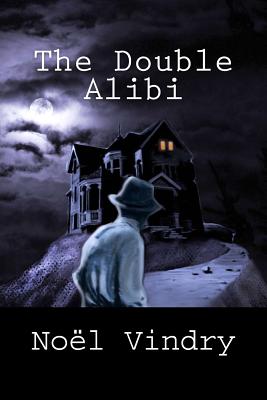 The Double Alibi (Paperback)
Createspace Independent Publishing Platform, 9781984924117, 160pp.
Publication Date: April 1, 2018
* Individual store prices may vary.
Description
"They seek him here, they seek him there. Those Frenchies seek him everywhere." -Baroness Orczy, The Scarlet Pimpernel Gustave Allevaire is on the run, guilty of a number of petty crimes. He is spotted in Lyon, and that night he steals his aunt's silverware and leaves a fingerprint. On that very same night, five hundred kilometres away in Bordeaux, he is identified during a break-in. Meanwhile he is murdered in Marseille, seven hundred kilometres away. All in the same night, and all at exactly the same time, in three cities hundreds of kilometers apart. How is this possible? Monsieur Allou, the examining magistrate in Lyon, is so intrigued he decides to take a vacation and work under cover. During the course of the investigation, which includes a disappearance of the elusive Allevaire from a locked and guarded building, his theories keep changing like a kaleidoscope until the final totally unexpected solution. One of the most complex and intricate puzzles in the history of detective fiction, The Double Alibi ranks with The Howling Beast as a stellar example of Noel Vindry's work. Locked Room International translates and publishes the works of international impossible crime authors past and present. For information about signed and lettered editions of all living authors please contact pugmire1@yahoo.com or go to www.mylri.com.