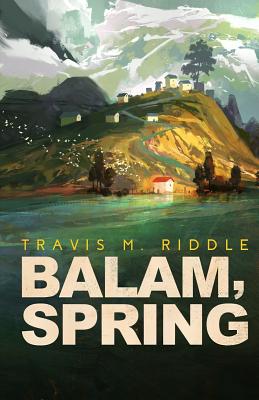 Balam, Spring
Paperback

* Individual store prices may vary.
Description
Balam is a sleepy town on the eastern coast of Atlua, surrounded by forest and sea. It's a village where nothing happens and everybody knows each other. But now, people are dying. School is out for the spring, and schoolteacher Theodore Saen is ready to spend the next few months relaxing with his family. But when the town's resident white mage falls ill and several townspeople begin to show similar symptoms, they must call on a new mage. Aava has freshly graduated from the nearby mage academy when she is swiftly hired to deduce the cause of the unknown illness and craft a cure before the entire town is afflicted. Aiding her is an ex-mercenary named Ryckert who keeps to himself but has grown bored with retirement and is itching for a new investigation when a suspicious young man appears in the local pub the same night the sickness begins to spread. On top of it all, whatever is causing the sickness seems to be attracting strange insectoid creatures from the surrounding woods, desecrating the bodies of the victims and tearing through anyone unlucky enough to cross their path. Theo, Aava, and Ryckert must come together to discover the cause of the illness and put a stop to it before there is nobody left alive in Balam.
Createspace Independent Publishing Platform, 9781984949806, 424pp.
Publication Date: February 10, 2018
About the Author
TRAVIS M. RIDDLE lives with his pooch in Austin, TX, where he earned his bachelor's degree in English Writing & Rhetoric at St. Edward's University. His work has been published in award-winning literary journal the Sorin Oak Review.