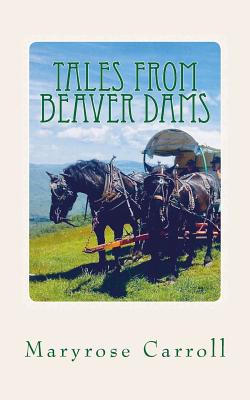 Tales from Beaver Dams (Paperback)
What You Don't Know about Appalachian Mountain Life
Createspace Independent Publishing Platform, 9781985024236, 70pp.
Publication Date: May 21, 2018
* Individual store prices may vary.
Description
You can learn what you don't know about Appalachian mountain life. You may have visited Boone, Blowing Rock, Todd or Valle Crucis when visiting Western North Carolina without knowing about a hidden paradise, Beaver Dams. It is a pastoral land of cattle, horses, goats, and families with ante-bellum histories. Have you had a chance to see their wagon trains traveling on weekends through the area? This is the book to tell you about them and more.
About the Author
Extremely large public sculpture was killing me. When my poet husband and I moved from Chicago to Appalachia I thought maybe I could write. My first book, Beats Me, Love, Poetry, Censorship from Chicago to Appalachia was a valentine for my late husband, Paul Carroll. It told of our love and his historic win against censorship in 1960. It won designation as a '100 Notable 2015 Indie Book' from Shelf Unbound Magazine. Then I began to write poems in the Spring of 2016, after finishing my book. Not knowing if my first poem warranted consideration I emailed Pulitzer Poet, Stephen Dunn, on Memorial Day and he responded that he thought 'Song for a Dead Lover' was a wonderful poem. The book Conversations with a Dead Lover was published in 2017. For some reason, people always tell me things. They confess. Living in a fairytale-like setting, Beaver Dams, I wrote down the true stories from this area. One editor compared my "Tales from Beaver Dams" to James Harriot's "All Creatures Great and Small."