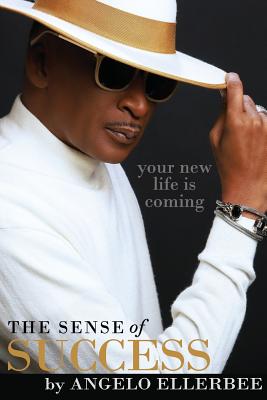 The Sense of Success
Paperback

* Individual store prices may vary.
Description
Goals you can see, strength you can feel, newness you can smell, and faith so powerful you can taste it. These modes describe the sensations of a life awaking with purpose. The Sense of Success points you to a subtly hidden sixth sense-that inner perception of purpose. Not measured in bank account numbers, headlines, Employee of the Year Awards, YouTube views, or social media likes, but rather with the completeness that comes from a well-rounded journey. Here, lives that include struggle and overcoming are offered choices from lessons learned and redirection with the knowledge gained. This book guides the reader on an inner journey that works its way out into decision making in business affairs, in getting back up after repeated falls, and finding the road to faith no matter how lost you get. PR Guru to the stars Angelo Ellerbee returns with another honest, inspirational collection of mentoring support. Open the pages into Ellerbee's ideas of elegance that emanates up from the soul to shine throughout your daily life. DXXNYC.COM.
Createspace Independent Publishing Platform, 9781985318595, 104pp.
Publication Date: February 10, 2018
About the Author
Angelo Ellerbee is the founder and CEO of DoubleXXposure Media Relations, a full-service public relations, marketing, and artist development firm. Ellerbee's client roster is deep and diverse including the likes of Michael Jackson, Ginuwine, Roberta Flack, Dionne Warwick, and Nina Simone. As a humanitarian, philanthropist, and staunch community activist Ellerbee has cemented his dedication to healing the world through numerous social awareness campaigns. He has utilized his position as a filmmaker, executive producer, manager, fashion designer, and PR guru to the stars to redirect celebrity efforts back into community and youth social services. With his artist development courses, his hands-on counseling, and motivational lectures; Ellerbee speaks to thousands of eager minds around the globe. Called by the media, the Henry Higgins of Hip Hop, he has placed his mark on the lives of multitudes of up and coming performers, like Mary J. Blige and Alicia Keys, and continues influencing media internationally. His first book, Ask Angelo: An Inside Look at the Entertainment Industry From a PR Guru, is available worldwide.