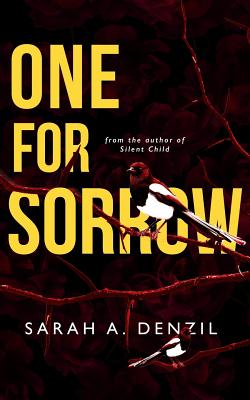 One For Sorrow (Paperback)
Createspace Independent Publishing Platform, 9781985399792, 294pp.
Publication Date: February 21, 2018
Other Editions of This Title:
Paperback (4/6/2020)
MP3 CD (10/16/2018)
* Individual store prices may vary.
Description
A chilling psychological thriller by the Wall Street Journal bestselling author of Silent Child. What lengths would you go to if you thought a killer was innocent? Within the walls of the high-security psychiatric facility, Crowmont Hospital, reside many violent offenders. To nurse Leah Smith, no matter what, all offenders are patients first and foremost. When Leah is appointed as nurse to Isabel Fielding, she is determined to remain professional despite the shocking crime Isabel allegedly committed in her past. Seven years ago, six-year-old Maisie Earnshaw was found face down in a duck pond, her body mutilated. Isabel-at age fourteen, found covered in Maisie's blood-was convicted of murder. As Leah spends time with Isabel, she comes to know her as a young woman with a sweet, gentle nature, someone she could never see as a murderer. Leah begins to suspect members of the Fielding family of framing Isabel as a young girl, and she's not the only one. True crime blogger James Gorden thinks Isabel is innocent too. But is Leah letting her own dark past taint her judgement as she grows closer to her patient? Or has a young woman been unjustly robbed of her childhood?