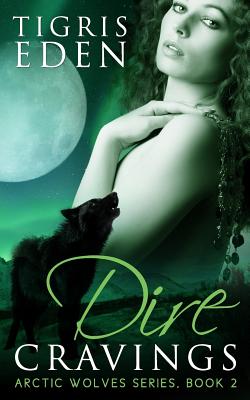 Dire Cravings
Paperback

* Individual store prices may vary.
Description
Two people from two worlds collide in a test of wills. Olivia Esmerelda Vasques has always been in control-in the boardroom, in the bedroom, and in her life. But when her partner/ex-husband insists she needs a vacation, Olivia is reluctant to give in until the board of directors issues an ultimatum: take a vacation or don't bother coming back. So hiking Mt. McKinley it is. Not her idea of fun, especially after she stumbles into something she can't quite explain and doesn't really understand. All she knows is that the sexy warrior she meets has promised to keep her safe. The problem is, she doesn't know if she can survive him. B dvar (Blue) Varangian never expected to have his ass handed to him by the saucy firecracker that barrels into him in the woods. Scared out of her mind, and just a bit moody, she's now his responsibility. However, she doesn't take kindly to him telling her what to do, even though she's been thrust into a world of shifters and vampires and is obviously in way over her head. He knows her type, yet he can't help wanting to tame her. But his cravings run dark; something he suspects will have her running faster and farther than the threat she currently faces. Can two people from two different worlds find a way to navigate their journey of friendship, love, and their darkest desires? **PNR, SHIFTERS, HUNTERS, Light BDSM, +18 and over Multicultural/Interracial Romance**
Createspace Independent Publishing Platform, 9781985826236, 386pp.
Publication Date: February 22, 2018