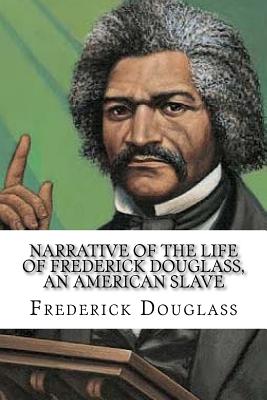 Narrative of the Life of Frederick Douglass, an American Slave
Paperback

* Individual store prices may vary.
Other Editions of This Title:
Paperback (9/19/2016)
Paperback (8/11/2017)
Paperback (9/21/2016)
Paperback (11/19/2016)
Paperback (8/21/2016)
Paperback (2/13/2018)
Paperback (9/2/2017)
Paperback (11/28/2017)
Paperback (3/11/2017)
Paperback (11/1/2017)
Paperback (3/25/2017)
Paperback (8/24/2016)
Paperback (3/18/2016)
Description
ABOUT NARRATIVE OF THE LIFE OF FREDERICK DOUGLASS, AN AMERICAN SLAVE Frederick Douglass's dramatic autobiographical account of his early life as a slave in America. Born into a life of bondage, Frederick Douglass secretly taught himself to read and write. It was a crime punishable by death, but it resulted in one of the most eloquent indictments of slavery ever recorded. His gripping narrative takes us into the fields, cabins, and manors of pre-Civil War plantations in the South and reveals the daily terrors he suffered as a slave. Written more than a century and a half ago by an African-American who went on to become a famous orator, U.S. minister to Haiti, and leader of his people, this timeless classic still speaks directly to our age. It is a record of savagery and inhumanity that goes far to explain why America still suffers from the great injustices of the past.
Createspace Independent Publishing Platform, 9781986100052, 130pp.
Publication Date: March 1, 2018