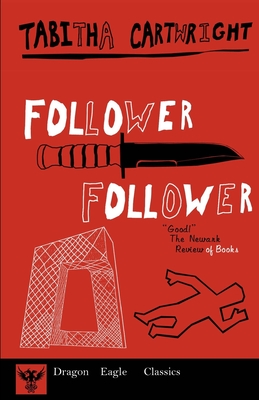 Follower Follower (Paperback)
Createspace Independent Publishing Platform, 9781986608800, 238pp.
Publication Date: May 29, 2018
* Individual store prices may vary.
Description
Wang Wu, a sociopath with a knack for self-invention, is looking for one final score, and in Evelyn Tyrell, a reclusive industrialist, she finds her mark. But a trip to China gets her embroiled in a tale of international intrigue beyond the pay grade of a low-rent identity thief. And in Mr. Tyrell's granddaughter, the woman she's sent to retrieve, she finds what she never thought she would: a friend.Donna McLaren, a fraud investigator with the FBI, has spent the better part of a decade chasing Wang Wu. When a potent mixture of obsession and desperation sends Donna after her, both women are set on a collision course through their strange new surroundings. Follower Follower is a hilarious and horrific travelogue across the boundaries of human identity.