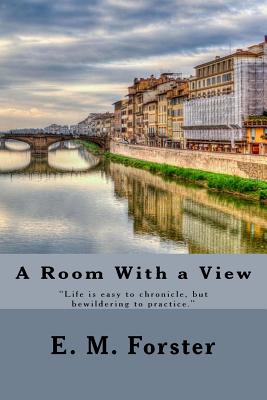 A Room With a View (Paperback)
Life is easy to chronicle, but bewildering to practice.
Createspace Independent Publishing Platform, 9781986934947, 188pp.
Publication Date: March 30, 2018
Other Editions of This Title:
Paperback (1/1/2014)
Paperback (3/13/2008)
Paperback (9/18/2019)
Paperback (11/7/2019)
Paperback (3/8/2018)
Paperback (7/14/2017)
Paperback (6/18/2008)
Paperback (7/13/2019)
Paperback (1/2/2019)
Paperback (11/4/2018)
Paperback (5/26/2019)
Paperback (8/24/2018)
* Individual store prices may vary.
Description
"When I think of what life is, and how seldom love is answered by love; it is one of the moments for which the world was made." Room with a View is a 1908 novel by English writer E. M. Forster, about a young woman in the restrained culture of Edwardian era England. Set in Italy and England, the story is both a romance and a critique of English society at the beginning of the 20th century. Merchant Ivory produced an award-winning film adaptation in 1985. Lucy has her rigid, middle-class life mapped out for her until she visits Florence with her uptight cousin Charlotte, and finds her neatly ordered existence thrown off balance. Her eyes are opened by the unconventional characters she meets at the Pension Bertolini: flamboyant romantic novelist Eleanor Lavish, the Cockney Signora, curious Mr Emerson and, most of all, his passionate son George. Lucy finds herself torn between the intensity of life in Italy and the repressed morals of Edwardian England, personified in her terminally dull fianc Cecil Vyse. Will she ever learn to follow her own heart?