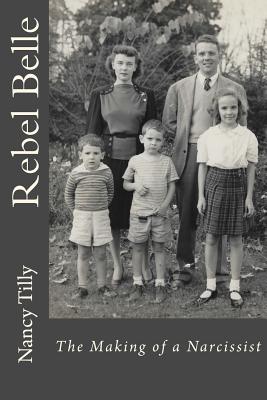 Rebel Belle
The Making of a Narcissist
Paperback

* Individual store prices may vary.
Description
Nancy loved her beautiful parents-no one was more fun. But her happy childhood in Atlanta ends with Daddy's heart attack at age 34, when her parents' drinking and rages escalate to daily bombardments. How can Nancy act right, learn to be popular like Mother? Rebel Belle: The Making of a Narcissist, follows Nancy's struggle to put together a normal life even as her own bad judgment combines with her parents' partying life and blow-ups that threaten to sink them all. The quest for a good life leads to a shock: it's not just her parents. She is more narcissistic than they are Whether she can tame her demons and find the life she longs for is the question that fills these pages.
Createspace Independent Publishing Platform, 9781987715095, 300pp.
Publication Date: May 12, 2018