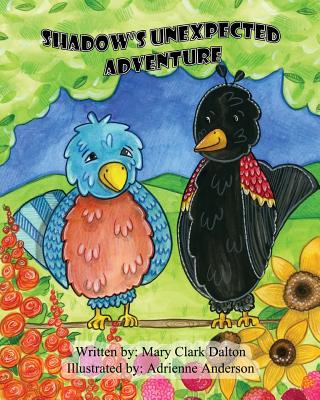 Shadow's Unexpected Adventure (Paperback)
Createspace Independent Publishing Platform, 9781987770377, 70pp.
Publication Date: April 14, 2018
* Individual store prices may vary.
Description
Shadow, a redwing blackbird, and Bright, a bluebird, were best friends. The two were always swapping stories about their exciting adventures while they were apart during the winter season. All too soon, the weather would turn cool and the two birds would realize that their fun times were coming to a close for a few months. That is, unless they could come up with a plan The two birds put their heads together asking, "Can we really trade places? What could go wrong?" Follow Shadow and Bright as they find out that adventures do not always turn out as planned.
About the Author
Mary Clark Dalton lives in Stanleytown, Virginia with her husband, Keith. She has a great love for children and longs to help them make the right decisions in life. She believes every child can reach their full potential with encouragement and leadership. It is her desire that through her stories, children will learn moral values that will stay with them the rest of their lives. You can visit her website at www.maryclarkdalton.com.