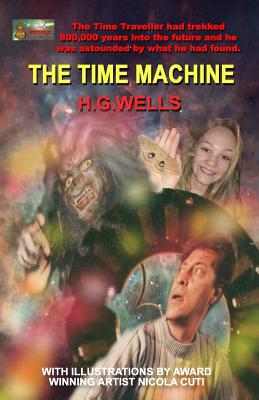 The Time Machine (Paperback)
Createspace Independent Publishing Platform, 9781987779080, 142pp.
Publication Date: April 12, 2018
Other Editions of This Title:
Digital Audiobook (6/10/2013)
Paperback (8/1/2013)
Paperback (1/4/2020)
Paperback (12/7/2019)
Paperback (7/22/2019)
Paperback (7/15/2011)
Paperback (9/19/2019)
Paperback (11/20/2017)
Paperback (1/5/2013)
Paperback (1/5/2013)
Paperback (4/1/2009)
Paperback (6/9/2010)
Paperback (2/14/2014)
Paperback (6/19/2012)
Paperback (6/18/2010)
* Individual store prices may vary.
Description
The Time Traveller had constructed a machine capable of traveling through time and had taken a trip to 800,000 years into the future. There, he discovered that mankind had evolved into two species, the gentle, childlike Elois, who live in a paradise on the surface, and the hideous, subterranean Morlocks who operate the machinery which manufactures the Elois garments and toys. Eventually, the Time Traveller makes a friend of the gentle Weena and together they explore this new world, taking them to the world below where the Morlocks hide a terrifying secret. A new edition of this brilliant novel by H.G.Wells with illustrations by award winning sci-fi illustrator Nicola Cuti.