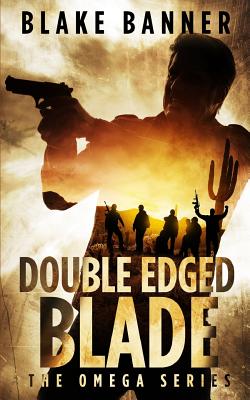 Double Edged Blade
Paperback

* Individual store prices may vary.
Description
When SAS vet. Lacklan Walker buries his father at the family graveyard in New England, the last person he expects to see at the funeral is his childhood friend and sweetheart, Marni - the woman who'd killed his father. To make things more complicated, his father's dying wish was that Lacklan should look after her and protect her. Because Marni is on a mission, a mission to bring down the shadowy organization called Omega, the government within a government, a mission that might just save Mankind. But when Lacklan tracks her down to Tucson, Arizona, his biggest enemy turns out to be his own passion, his own need for redemption. A need that leads him astray and drags him ever deeper, as avenger and executioner, into the cross-border trade in crack cocaine and young Mexican prostitutes. But will his blind hunger for justice drive him to forget his promise to his father? Will it lead him to make the biggest mistake of his life - a mistake that could have disastrous consequences not just for him and Marni, but for the world...?
Lone Stone Publishing, 9781987987638, 208pp.
Publication Date: January 10, 2018
or
Not Currently Available for Direct Purchase