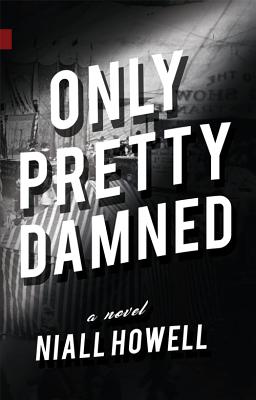 Only Pretty Damned (Nunatak First Fiction #49)
Paperback

* Individual store prices may vary.
Description
Shortlisted for the Sixth Annual Rakuten Kobo Emerging Writer Prize - Literary Fiction Category
Niall Howell's Only Pretty Damned is a taut noir that takes you behind the big top, revealing rough and tumble characters, murderous plots, and crooked schemes designed to keep Rowland's World Class Circus afloat for another season. When Toby, former trapeze artist turned disgruntled clown, begins seeing Gloria, a young and beautiful dancer longing for a bigger role under the spotlight, his hardboiled past resurfaces. Can he live without Genevieve, his ex-trapeze partner and lover? What ruthless actions will he take to regain his position as the headlining act? And will Toby's past repeat itself as he tries to untangle the ropes that bind him and take a leap to roaring applause?
NeWest Press, 9781988732534, 256pp.
Publication Date: April 15, 2019