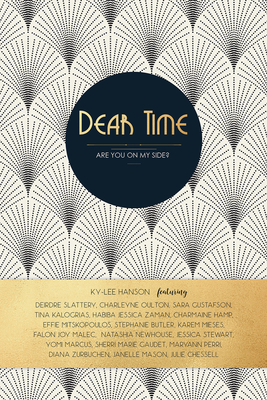 Dear Time, Are You On My Side? (Dear Women Guide Book Series) (Hardcover)
Golden Brick Road Publishing House, 9781988736617, 232pp.
Publication Date: April 10, 2019
Other Editions of This Title:
Paperback (4/10/2019)
* Individual store prices may vary.
Description
This book is a hybrid between social reality and spiritual reality. Women are conditioned to set expectations about age and time, which blurs our self-worth. Readers will utilize the Timeless Practice workbook inside to break social constraints, decide an outcome, and take back their lives. Time is a feeling, an expression, an experience that equates to our existence. The book features women from all walks of life, each with their own successes, trials, and shared experiences: entrepreneurs, ex-corporate hustlers, mothers, professionals, authors. What they share is a collective consciousness of time, and the meaning it holds for each of them. The majority of the population spends their time in the hustle, bustle, and demands of society. For the authors, though, various life experiences made them look at their time here on earth more critically and provoked the start of their purposeful journey. Contributors include Stephanie Butler, Julie Chessell, Sherri Marie Gaudet, Sara Gustafson, Charmaine Hamp, Tina Kalogrias, Yomi Marcus, Janelle Mason, Karem Mieses, Effie Mitskopoulos, Natashia Newhouse, Charleyne Oulton, Maryann Perri, Deidre Slattery, Jessica Stewart, Habiba Jessica Zaman, Diana Zurbuchen.
About the Author
Ky-Lee Hanson is a successful author and entrepreneur. She thrives on creating opportunities to help people along their journey. Her studies in sociology, human behavior, stress management, nutrition and health sciences has led her to have a deep understanding of people. She discovered the best way to "relate" to people is not to, instead simply listen to understand their world for the uniqueness that it is. She is a featured author of Dear Limits, Get Out of My Way, Dear Stress, I'm Breaking Up With You, I'm 30, Now What?!, and On Her Plate. She lives in Oxford Mills, Ontario.