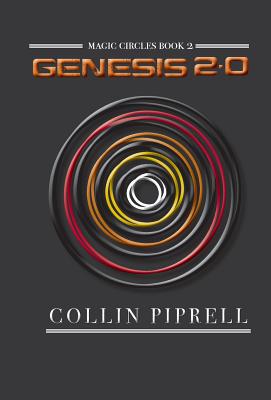 Genesis 2.0 (Magic Circles #2) (Hardcover)
Common Deer Press, 9781988761053, 660pp.
Publication Date: March 31, 2018
Other Editions of This Title:
Paperback (3/31/2018)
* Individual store prices may vary.
Description
A nanobot superorganism lays waste to the Earth. Is this the apocalypse? Or does the world's end harbor new beginnings? Life will always find a way. Though some ways are better than others. Evolution on steroids - the most significant development since inanimate matter first gave rise to life. You can't predict novel evolutionary developments, you recognize them only after they emerge. Then you have to deal with them.
About the Author
Collin Piprell is a Canadian writer and editor resident in Thailand. He has also lived in England, where he did graduate work as a Canada Council Doctoral Fellow in politics and philosophy at Pembroke College, Oxford, and in Kuwait, where he learned to sail, water-ski and make a credible red wine in plastic garbage bins. In earlier years, he worked at a wide variety of occupations, including four jobs as a driller and stope leader in mines and tunnels in Ontario and Quebec. While resident in Thailand he taught writing at Thammasat University, Bangkok, before setting out as a freelance writer and editor, as well as editorial director of a regional publishing company. He has had hundreds of articles published, his short stories have appeared in Asian and European magazines, and he's had three novels published in Southeast Asia. Additionally, he is author of a collection of short stories, a collection of occasional pieces, two books on diving, and a book on Thailand's coral reefs. He has also co-authored a book on Thailand's national parks. Collin is currently working hard on Resurrection the third volume of the Magic Circles series of which MOM and Genesis 2.0 are Books 1 & 2 respectively.
or
Not Currently Available for Direct Purchase