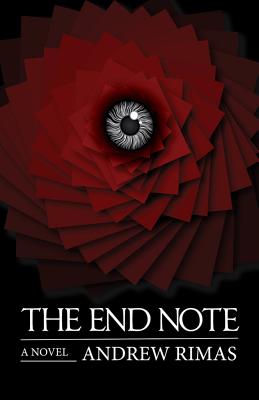 The End Note
Paperback

* Individual store prices may vary.
Description
The planet is overwrought, overcrowded, and overcooked. Now the world looks to one, final summit of the world's most powerful people to save humanity. Then this guy gets invited... Professor Magnus Adams has failed at literature, at love, and, it seems, at life. After inexplicably receiving an invitation to a gathering of the world's most influential one-percenters, he finds himself harassed by anonymous text messages from someone who seems to know his most shameful secrets. Against the backdrop of a Trumpian world sliding into irrevocable catastrophe, Magnus grapples with technocrats and terrorists, cosmic horror and crushing hangovers as he tries to discover the identity of his tormentor. But little does Magnus know that there's much more at stake than his precarious sanity.
Common Deer Press, 9781988761343, 200pp.
Publication Date: June 7, 2019
About the Author
Andrew Rimas lives with his wife and children in Massachusetts. He is the co-author, with Evan D.G. Fraser, of two non-fiction books: Beef: The Untold Story of How Meat, Milk, and Muscle Shaped the WorldEmpires of Food: Feast, Famine, and the Rise and Fall of Civilizations