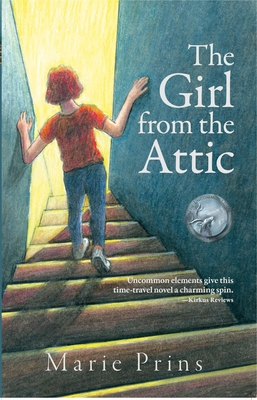 The Girl From the Attic
Paperback

* Individual store prices may vary.
Description
Uncommon elements give this time-travel novel a charming spin. Kirkus ReviewsMaddy Rose lives in two worlds. In the same strange house built as an octagon. When a mysterious black cat leads her into its unknown attic, she meets Clare and his very sick sister Eva.A hundred years apart. Together Maddy and Clare jump into a money-making scheme in his uncle's dangerous soap factory to buy a cure for Eva. But an unexpected tragedy befalls them. And then Maddy is pulled back into her own time to confront the premature birth of her own sister. Will Maddy be able to deal with hardships of two lives? Will the skills she learned in the past help her solve the problems of the present? Can the strange shape of the house make a difference? As the Girl from the Attic, Maddy must rise to the challenges of both worlds in order to find her own place in the life of the octagon.
Common Deer Press, 9781988761510, 226pp.
Publication Date: October 7, 2020
About the Author
For Marie Prins, her life has been, in one way or another, about books. As a child, she devoured them, at university, she studied them with a BA in English Literature, as an adult, she sold them at The Toronto Women's Bookstore and Parentbooks. Now she teaches children how to read them.