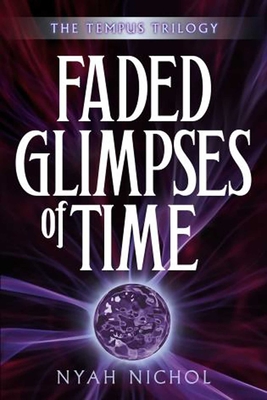 Faded Glimpses of Time, Volume Two
Paperback

* Individual store prices may vary.
Description
Even with do-overs, saving the world can seem impossible. An exciting whirlwind of science-fiction espionage for those who appreciate plot-driven stories. Kirkus ReviewsWren Derecho has successfully time traveled back to the present, confident that the dangerousand powerful orb has been lost forever in the broken shards of time. However, her sense of reliefquickly turns to horror when she realizes the orb has mysteriously reappeared and things are notthe same as when she left them.Wren must now navigate through the new timeline and overcome the unexpected obstacles andtwists it presents. As she struggles to adapt, she learns about Operation Aquarius Deep, a DAWNmission to retrieve ground-breaking tech from the hands of the ruthless Cyril Elton-Blackwood.But things have changed drastically for the worst in this new, foreign reality, and everything thatWren thought she knew is now unfamiliar and beginning to spiral out of control.Could the orb, an other-worldly power source, be the cause of all this confusion and disaster? Oris it possible that even more formidable forces are at play? With the help of her friends, Wrenmust try to bend time and rewrite fate to get one step ahead of its cruel game. Secrets will berevealed, lives will be stolen, and the past will return to haunt those who wish to forget it.Great for fans of: Christopher Coates's The Ark; Micaiah Johnson's The Space Between Worlds.This clever sci-fi narrative will enthrall readers and keep them guessing until the very end. Booklife Reviews.
Common Deer Press, 9781988761718, 204pp.
Publication Date: September 1, 2022